"Boxers Will Always Make More Money Than MMA Fighters": Mike Tyson
Published 04/10/2020, 4:26 AM EDT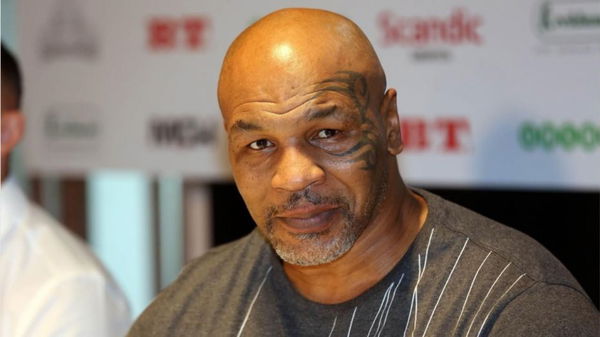 ---
---
Boxing legend Mike Tyson believes Mixed Martial Arts (MMA) fighters do not earn as much as boxers do.
ADVERTISEMENT
Article continues below this ad
Tyson has enjoyed an illustrious boxing career. A year after starting his professional boxing career, Tyson won the WBC title by defeating Trevor Berbick. An undisputed heavyweight champion, Tyson won the heavyweight title at an age younger than anyone else in the history of boxing.
Over his 20-year career, Fury has won 50 out of his 58 fights. As he became increasingly popular, he earned more. Throughout his illustrious career, Fury has amassed $400 million from his fights according to Forbes. Meanwhile, fellow boxer Floyd Mayweather has generated approximately $1.67 billion throughout his career.
ADVERTISEMENT
Article continues below this ad
On the contrary, the earnings of a few of the biggest MMA stars stand much lower. Conor McGregor, for example, has a net worth of $47 M. McGregor has been a part of five of the six highest-selling UFC pay-per-view events.
In spite of the events being attractive, MMA fighters don't earn enough, feels Mike Tyson
ADVERTISEMENT
Article continues below this ad
"MMA will always have more views and stuff than boxing, but boxers will always make more money than MMA fighters," Tyson told Brant James during a podcast episode.
Tyson, however, was puzzled as to why boxers earn more and admitted that the MMA fighters should earn more. The sport is appealing and has more viewers than boxing.
"That's tricky [on why they don't make more money than what they make], it doesn't make any sense. I don't know, they don't make enough money in my perspective. It's exciting and sexy, but (UFC fighters) don't make enough money."
ADVERTISEMENT
Article continues below this ad
A recent report from the New York Post shows that the Ultimate Fighting Championship (UFC) pays only 16% of its overall revenue. On the contrary, the Major League Baseball (MLB), National Basketball Association (NBA), and the National Football League (NFL) share between 48% and 50% of their revenues with their players.