Boxing Community Mourns the Tragic Loss of Legendary Coach Naazim Richardson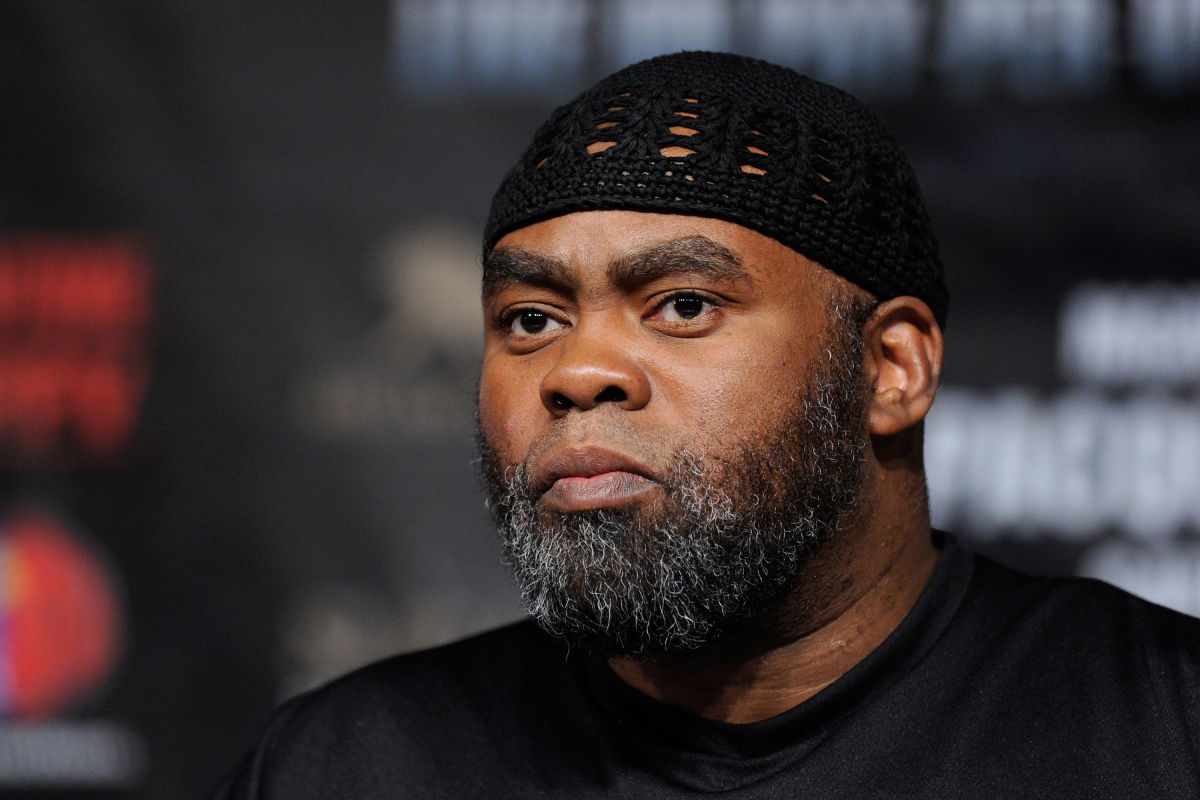 If you have ever followed Bernard Hopkins or Shane Mosley, you'll know Naazim Richardson. This veteran boxing coach had made a name for himself for having trained some immortal names in boxing. Sadly, he passed away on July 24th because of prolonged illness.
Boxing fans all around the world shall remember him for the service he has given to the sport. But even more so for having trained big names in the industry. The legendary coach was raised in Philadelphia and had left at the tender age of 14. Boxing gave him life, and he made such substantial contributions that the entire Boxing community is mourning the loss. 
Naazim Richardson is no more with us!
As the New York Times reported back in 2010, Mr. Naazim was once jailed and almost lost his life when he was a teenager. He grew up in tough times, and perhaps that was what built him into a tough personality. He was not a very extroverted person but sure had a comic side behind the larger-than-life personality. In 2010, he was training Shane "Sugar" Mosley when Floyd Mayweather defeated Sugar by a unanimous decision of 118-110 and 119-109. 
Here is how the Boxing community showed their condolences. 
Today we lost a legend in the #Boxing community. RIP Nazim Richardson. pic.twitter.com/2MS4GXvdXt

— Evander Holyfield (@holyfield) July 24, 2020
The WBO deeply regrets the passing of Naazim Richardson, legendary trainer and mentor of several world champions, and future member of the International Boxing Hall of Fame. Our condolences go out to his friends and family. pic.twitter.com/2QII31XSdK

— WBO (@WorldBoxingOrg) July 24, 2020
Naazim Richardson trained Bernard Hopkins, Shane Mosley, Steve Cunningham and many others. pic.twitter.com/C4gumd1hZv

— ESPN Ringside (@ESPNRingside) July 24, 2020
Naazim, Steve Cunningham, and his legacy…
Mr. Naazim assisted late coach Bouie Fisher at the Shuler Gym in Philadelphia. He then went on to train Bernard Hopkins, who Mr. Fisher was training. People vividly remember Bernard Hopkins vs Antonio Margarito (2009) when Mr. Naazim had raised doubts at the wrap he was using. Later on, Antonio and his coach had to face suspension for using illegal wraps. He, later on, coached Steve Cunningham and a few others. Watch this video of him where he talks about Manny Pacquiao.
He was just 55-YO and last helped boxer Stephen Fulton Jr. from the ringside. Fulton remembers it with a heavy heart, "I was the last fighter whose corner he was in that he coached." He adds, "He taught me a lot, and he also taught my coach, Hamza Muhammad, a lot and helped us along the way."
We will miss the coach. RIP Naazim.
Sources- WBO, ESPN Ringside, Holyfield – Twitter, Inquirer, Coolboysteph – Instagram, Little Giant Boxing – YouTube, NY Times
Sourabh Singh
All work and no play makes Jack a dull boy. I intend to make popularise my quote when I say sports define me better than I define sports. See ya'all Champs!