Boxing Fans Congratulate Jaime Munguia the 'Tough Mexican Boy' Who Might Face Jermall Charlo
Published 06/12/2022, 8:30 AM EDT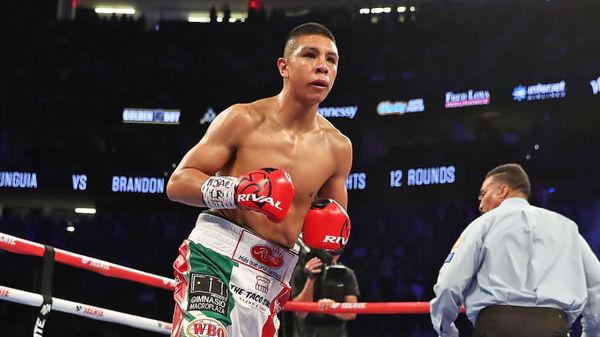 Jaime Munguia faced Jimmy Kelly at the Honda Center in Anaheim, California on June 11, 2022. Moreover, he scored the 40th win of his career with a spectacular KO.
ADVERTISEMENT
Article continues below this ad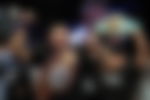 Munguia and Kelly were fighting as the headlining bout for Golden Boy Promotions. Kelly entered the bout with a professional record of 26-2 with 10 knockouts.
ADVERTISEMENT
Article continues below this ad
Meanwhile, Munguia came in as the more experienced fighter. He had an impressive record of 39-0 and a whopping 31 knockouts.
Munguia's stellar performance won the hearts of boxing fans. In fact, he knocked Kelly down thrice during the bout, scoring a KO victory in the fifth round.
Fans react to the Jaime Munguia KO spectacle
Boxing fans were thoroughly impressed with Jaime Munguia's performance. Moreover, they took to social media to congratulate the champ.
They also gave emphasis to the stellar knockdowns in the ring. The reactions are mixed, but they surely do pay homage to the Munguia's performance.
That was so satisfying. Got tired of watching Kelly run around and clinching

— Romero🇲🇽 (@EsRomero1023) June 12, 2022
User @EsRomero1023 was satisfied with the outcome of the bout. He also mentioned that he was tired of watching Kelly not playing in the offense.
Similarly, user @Ninanorth was impressed with Munguia's performance inside the ring.
Munguia is real tough Mexican boy ! 👍

— BubbleBoy (@SuperBoy0099) June 12, 2022
Another fan @SuperBoy0099 was sure to address the champ by calling him a 'tough Mexican boy'.
Jaime Munguía is the next big thing ⭐️🔥
Anything can happen remember that

— Kevin Martinez 🥊 (@kmart2092) June 12, 2022
Jaime too strong, too powerful, look like young Kovalev!

— Sami-r2d2 (@Sami_r2d2) June 12, 2022
In fact, user @kmart2092 mentioned that Munguia is the next big thing in his division. Meanwhile, user @Sami_r2d2 even compared him to a Sergey Kovalev.
Mungia is the man but when is he gonna fight a good boxer

— Kub 🇲🇽🇺🇸 (@Kubiiic) June 12, 2022
But, user @Kubiic felt that Munguia should choose more established boxers as opponents.
Hmmmm. Munguia vs Eubank Jr next?

— Jay Retro🇺🇦 (@JayRetro98) June 12, 2022
Meanwhile, user @JayRetro98 gave a suggestion for a potential showdown for Munguia. He mentioned a potential matchup where Munguia faced Chris Eubank Jr.
Munguía is overrated

— Daniel Moorehead (@SubZero_93) June 12, 2022
Munguia is overrated.

— Corey | Digital Hustlin (@iamcoreyj) June 12, 2022
Lmao Munguia Going For 51-0 Fighting Nothing But Cans

Put Him In There With GGG,Andrade,Charlo,Or Even Murata To See What He's Really Made Of

— 심폐소생술🇲🇩 (@PCR2600) June 12, 2022
On the contrary, a few users mentioned Munguia was overrated. Additionally, user @PCR2600 suggested pitching him against Jermall Charlo or Gennady Golvkin. In fact, he added that even Ryota Murata will make a good opponent to judge Munguia's skill.
ADVERTISEMENT
Article continues below this ad
Here yall go saying Munguia is overrated but will go on to push him to face the champs💀

— Luis Not Louis (@Luisdej40495665) June 12, 2022
However, user @Luisdej40495665 was confused about people calling Munguia overrated. Moreover, he also stated that people do the same while pitching him against major fighters.
ADVERTISEMENT
Article continues below this ad
WATCH THIS STORY – These 5 Boxers Lost Over $4 Million in Fines
What do you think of Munguia's victory? Let us know in the comments below.