"Boxing is Crazy Nowadays"- Floyd Mayweather Fires Back at Ryan Garcia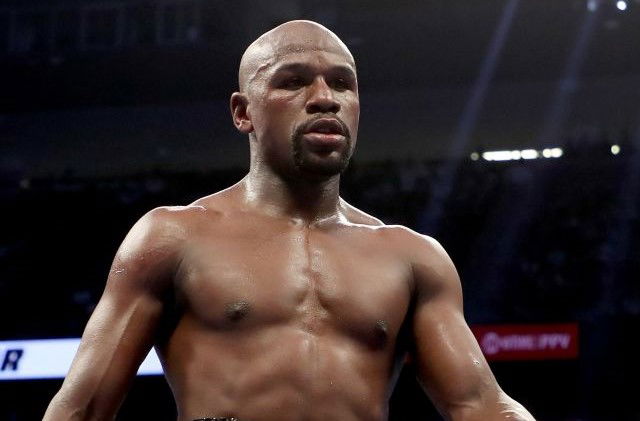 Floyd Mayweather has fired shots at lightweight prospect Ryan Garcia, saying that he needs a world title to be considered a serious prospect. Garcia has amassed a record of (20-0), putting away top fighters such as Jose Lopez, Romero Duno, and Francisco Fonseca. Despite his impressive resume, Mayweather believes he's behind the likes of Devin Haney and Gervonta Davis.
READ : Floyd Mayweather Will Fight Khabib Nurmagomedov or Conor McGregor Next – Claims Paulie Malignaggi
"Garcia is trying to discredit those fighters"-Floyd Mayweather
"When someone showed me something with a little young fighter, an up and coming fighter, a kid named Ryan Garcia. Then I see a kid Teofimo Lopez, Devin Haney you got Tank Davis. Someone showed me when he Ryan Garcia was talking about you guys ain't Floyd Mayweather, as far as those guys using the shoulder roll. Listen, I take my hat off to those three fighters Davis, Lopez, and Haney because those three fighters are world champions. And a guy Garcia that is trying to discredit those three fighters, he hasn't even won a world title at all". Said Mayweather to FightHype
Ryan Garcia has regularly called out Davis and Haney in the past, in his quest to secure a world title bout. However, irrespective of the criticism, Garcia is still a top talent. Renowned for his speed and striking ability, he could pose a threat to these fighters soon should a fight take place.
"I'm not here to bash anyone, even the fighter Garcia. I'm not here to bash him. This is the same fighter that came to the Mayweather Boxing Gym and boxed Rolly and ran out of the gym. This is the same fighter. No, I wasn't there, but we got plenty of footage. So before you call out Devin Haney, before you call out the Lopez champion, and before you call out Gervonta Davis, get passed Rolly first". Said Mayweather to FightHype
Mayweather revealed, Garcia ran out of the gym during a sparing session at the Mayweather Gym, before pointing out that Garcia was punching above his weight with his call-outs.
What are your thoughts on Mayweather's comments? Let us know in the comments below!
ALSO READ : "Stop Chasing the Old Man"- Floyd Mayweather on Fighters Calling Out Manny Pacquiao