Boxing Legend Bernard Hopkins Slams Jake Paul's Promotional "Disaster" With "Proof"
Published 08/05/2022, 7:30 AM EDT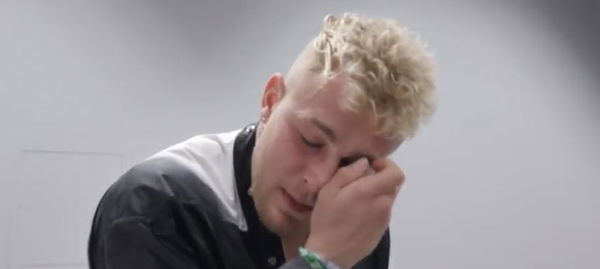 The cancellation of the bout between Jake Paul and Hasim Rahman Jr. has left a bitter taste in the mouths of boxing fans. The bout was canceled just a week prior before the fight was scheduled after Paul's Most Valuable Promotions took to Twitter and announced that the fight had been called off.
ADVERTISEMENT
Article continues below this ad
ADVERTISEMENT
Article continues below this ad
Both fighters have given their reason as to why the bout was canceled, with Paul stating that the heavyweight boxer was not able to fulfill his contractual obligation, while Rahaman Jr. claimed that Paul could fight him at 205-pounds instead of 200. However, boxing legend Bernard Hopkins might have some insight into what he thought was the real reason why the fight was canceled.
Bernard Hopkins reveals why Jake Paul vs Hasim Rahman Jr. was canceled
In an interview with FightHypeTv, the former middleweight champion revealed that the promoters knew that this event was going to be a train wreck from a business standpoint.
"They knew that this was going to be a disaster promotion, business-wise, and thought they could sell it." He said. Moreover, he also stated that the proof of this was in the ticket sales for the promotion, which were very low according to B-hop.
"So I'm trying to make some sense of this to let you understand that the proof is in the ticket sales. They're not selling and they're not buying when they're not buying you were not selling, you cannot sell, so now you have to bail out with the blame game mentality." He told the reporter.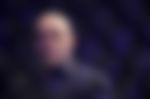 ADVERTISEMENT
Article continues below this ad
The former champion has an interesting take regarding this situation with many sharing the same opinion as him, including UFC president Dana White, who also claimed that the cancellation was because of poor ticket sales. However, the official statement from both the fighters and their camps remain the same.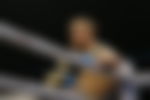 However, the venue for the fight, Madison Square Garden, has refuted this claim. An anonymous representative of the venue claimed that the ticket sales were strong, heading into fight week and that it had nothing to do with the cancelation of the fight.
ADVERTISEMENT
Article continues below this ad
Watch This Story: Five Fascinating Facts about Jake Paul's Rumored Opponent Hasim Rahman Jr.
What do you think is the reason why the bout got canceled? Let us know in the comments.