Boxing Legend Evander Holyfield Parrots Mike Tyson in His Latest Post
Published 11/19/2020, 2:02 AM EST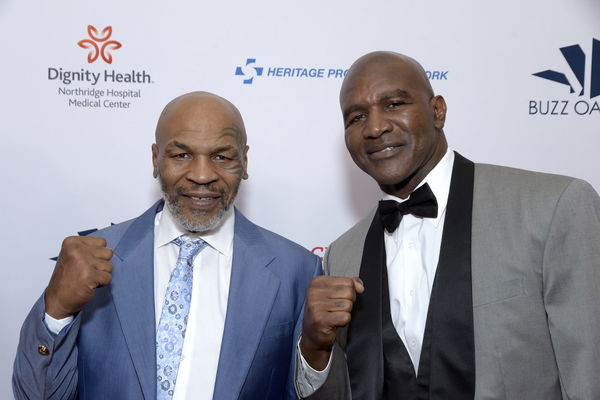 ---
---
Boxing legend Evander Holyfield has seemingly copied Mike Tyson with his latest post on Twitter. The 58-year-old posted a picture in a similar fashion to Mike Tyson's picture and has kept fans guessing whether the old foes are still trying to better each other.
ADVERTISEMENT
Article continues below this ad
Holyfield has been training and has also been very vocal about the Mike Tyson Vs Roy Jones Jr fight; he has not shied away from showing his disapproval of the event.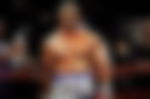 ADVERTISEMENT
Article continues below this ad
Mike Tyson posted an old-school picture of himself in his signature black shorts, a few days ago. That picture by 'Iron Mike' raised a lot of eyebrows because of the fantastic shape he is in. Evander Holyfield has now posted a picture on his Twitter, displaying his signature mustache that he sported during his heyday.
The legend of the sport even posted it in the same fashion as his rival, using the black and white, vintage theme.
Despite the nature of the picture, it is difficult to ignore just how ripped Holyfield looks. At 58, he looks in tremendous shape. He constantly updates fans on his progress with multiple videos of his training and workouts. It seems to be paying off for the American.
Read: Evander Holyfield Skeptical of Trilogy Fight With Mike Tyson – "There Won't Be Anything Left in Mike"
ADVERTISEMENT
Article continues below this ad
Will Evander Holyfield get back in the ring again?
Holyfield could be teasing a return to the ring with this post. It could be a way of copying his rival to keep the rivalry going, or it could well be a cryptic message to fans asking if the mustache should return for his return to the ring.
He has stated that he wants to make the trilogy fight against Mike Tyson happen; however, he also believes Tyson will have nothing left after the Roy Jones Jr fight.
ADVERTISEMENT
Article continues below this ad
If Holyfield is to return to the ring, there is no doubt that it would be another blockbuster event. He seems to be just as fit as Mike Tyson and with the 54-yea-old saying he wants to fight after November 28, we could see it happening. Who do you think would come out on top if it happened?