Boxing Legend Mike Tyson Ends Major Debate Surrounding Jake Paul vs. Tyron Woodley
Published 09/03/2021, 7:11 PM EDT
---
---
On August 29, Jake Paul secured a close and controversial split decision over former UFC champion Tyron Woodley. This was the 24-year-old's toughest challenge yet. Prior to this fight, he had faced YouTubers, an NBA athlete, and a retired wrestling specialist.
ADVERTISEMENT
Article continues below this ad
Despite showing signs of gassing out in the later rounds, Jake Paul played it smart by landing back-to-back jabs and 1-1-2 combinations on his opponent. This allowed him to outpoint Tyron Woodley, who did not land a lot. As the judges declared a split decision, Jake Paul immediately shared he felt it was a unanimous decision win.
ADVERTISEMENT
Article continues below this ad
However, even Tyron Woodley believed that the judgment was skewed and felt like he had won the 8 round bout. He landed big shots and even came close to knocking down Paul in round 4.
Woodley argued that the referee should have considered it a knockdown and given an 8-count. However, it was not seen as an actual knockdown as the ropes held Paul up after Woodley's overhand right threw him back.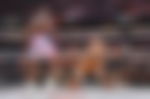 Clearly, there is still a lot of controversy surrounding the result of Paul vs Woodley. However, one of boxing's all-time greatest, Mike Tyson, has finally spoken out on this front. Tyson has been in favor of 'The Paul Movement' for quite some time now.
"Jake Paul won. I love Jake Paul. Tyron Woodley did his best," TMZ reported Mike Tyson's comments on Paul vs Woodley.
Jake Paul vs Tyron Woodley: Expert opinions
Many experts in the combat sports community have now shared their thoughts on the Jake Paul vs Tyron Woodley super fight. Here's what Olympic Medalist Boxer and trainer Tony Jeffries, UFC welterweight Stephen Thompson and boxing trainer Teddy Atlas said about the fight.
Tony Jeffries – "People are just looking for excuses to discredit Jake Paul"
Tony Jeffries is an Olympic medalist boxer,  7-time British & European Champion, creator of 'Box N Burn' Academy, and an active trainer. He also shares boxing tips and tricks on his YouTube channel, which has nearly 517,000 subscribers.
Tony Jeffries recently spoke to EssentiallySports and shared his thoughts on the Jake Paul vs Tyron Woodley super fight. He believes it was a straight win for the 24-year-old.
He highlighted that Tyron Woodley's round 4 knockout is overrated and that it is overshadowing Paul's actual achievements in the 8-round fight.
"Nah it shouldn't have been a knockdown. 
"Any other fight it wouldn't have been classed as a knockdown or even spoke about as a knockdown. I think people are just looking for excuses to discredit Jake Paul," said Tony Jeffries.
Stephen Thompson –
Stephen 'Wonderboy' Thompson pointed out that Tyron Woodley's performance against Jake Paul was not too far apart from what he did inside the octagon. He highlighted that the former five-time UFC welterweight champion was hell-bent on landing single heavy shots to knockout Paul.
He said that Paul landed more jabs, showed impressive movement, defense and also effectively countered Tyron Woodley's big shots.
"Jake Paul was throwing more jabs, more punches, more combinations.
"Landing more. I think he has improved a lot since his last fight. Course you didn't see a lot in his last fight but just his experience.
He was on his toes, he was moving, he was dodging, he was slipping, he was actually countering Tyron Woodley's shots closer to the end," said 'Wonderboy' Thompson.
Teddy Atlas –
Boxing trainer Teddy Atlas recently shared his thoughts on the Paul-Woodley fight. He believes that the fight was a clear win for the Ohio native and that the split decision was unnecessary.
"That split decision was absurd, it was absurd. Paul won probably six rounds. You want to make it five rounds, fine. But to have a split decision? No. The bottom line is that Woodley, whether he made a conscious decision or that's him now, that's just his M.O. That's him."
ADVERTISEMENT
Article continues below this ad
He also pointed out that Tyron Woodley was much better than Paul's previous opponent, Ben Askren. Atlas added that 'The Chosen One' showed the potential, skills, and endurance of a champion.
"[Woodley] didn't get embarrassed the way [Ben] Askren did.
ADVERTISEMENT
Article continues below this ad
He went in there, he behaved like a champion, he showed why he was a champion, he showed that pedigree," said Teddy Atlas.
What did you make of this fight?