Boxing Legend Mike Tyson Explains How Canelo Alvarez Differs From Him
Published 08/02/2021, 10:29 AM EDT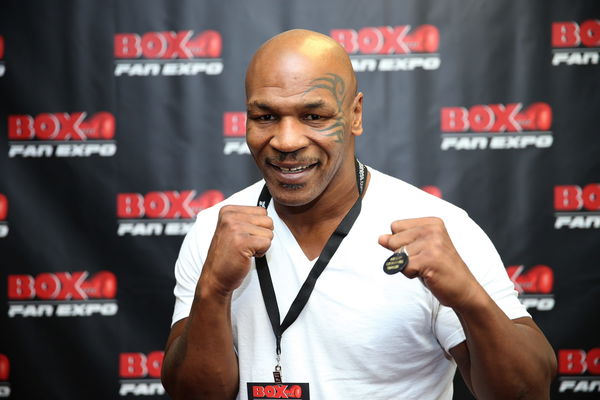 ---
---
Boxing ace Mike Tyson recently hosted 2 time WBC super-middleweight champion, David Benavidez along with his co-host, the former UFC two-division champion Henry Cejudo. They discussed various subjects related to boxing that also chimed in on Canelo Alvarez.
ADVERTISEMENT
Article continues below this ad
Tyson is arguably the most fearsome fighter to step inside a professional ring. Along with his strength, he carried accuracy, timing, coordination, and impeccable hand speed. Apart from these attributes, he also used to carry a psychological advantage over his opponents before the fight.
ADVERTISEMENT
Article continues below this ad
If one has to estimate the brutality of his power, he or she can merely look at his career record. More than half of his career knockout wins have come in the first round. Similar to his stature, the super middleweight champ Alvarez also carries an aura around him. His boxing game and the records he holds are testimonials to his dominance inside the ring.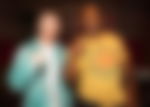 On his YouTube channel, 'Hotboxin' with Mike Tyson', Tyson discussed what he feels about the fighting style of Alvarez. When Cejudo asked him if they have a similar fighting style, the legend had a brief answer to this.
WATCH THIS STORY: 5 Eye-Opening Facts about Manny Pacquiao
"Well, he's aggressive," Tyson said. "He punches hard but he's also smart. He is not just walking forward and scoring those knockouts. If that was the case, his face would look like mush."
Tyson further added, "He's moving, he's moving (his) head, he is jabbing (imitating)."
Mike Tyson does not want his son to fight Logan Paul
In the podcast, co-host Cejudo asked Tyson if any of his kids want to enter boxing. The legend replied that his son, Amir wants to enter boxing and fight YouTuber turned boxer, Logan Paul. But Tyson revealed he is not on the same page with his son.
"I have my kid, the older one, he's 24 (Amir), he wants to do this so bad. Just chill the f**k out. He wants to fight Logan Paul and those guys." Oh, he wants to do that. Just get a job, get a real estate license. Just chill out, man. Why can't you take advantage of your lively wealthiness?"
ADVERTISEMENT
Article continues below this ad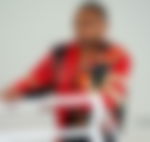 "Just chill. You don't want none of that heat, man, I'm telling you. This drives people to commit suicide, getting humiliated in front of millions of people. You gotta be able to take that pressure. Not many people can do it, man," Tyson said.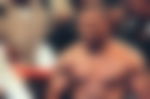 ADVERTISEMENT
Article continues below this ad
Although it is expected from Amir to have an attraction towards boxing, considering he is the son of great 'Iron' Tyson. But his father knows what it's like to swim with a ring full of sharks.
Do you agree with Tyson's comments on Alvarez?