WATCH: Ring Shockingly Collapses as Heavyweight Boxer Scores Knockout
Published 08/31/2021, 1:43 PM EDT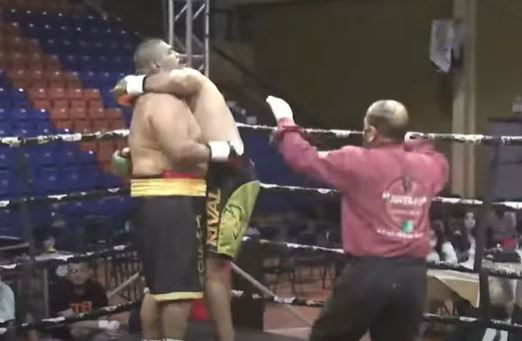 ---
---
Former heavyweight title challenger Eric Molina fought Alejandro de la Torre on August 28 in Matamoros, Mexico. Eric Molina stepped into this fight with two consecutive knockout losses against undefeated heavyweights. He agreed to this fight as it was an easy way for him to re-enter the win column.
ADVERTISEMENT
Article continues below this ad
This boxing bout had no viewer traction and such 'get-by' fights usually do not receive much coverage by the press. This was just supposed to be yet another easy matchup to boost Molina's pro-boxing record. However, a brief video of this heavyweight clash is now making the rounds on the internet. The action between the fighters did not capture any attention but it has still managed to blow up on social media.
ADVERTISEMENT
Article continues below this ad
In this video, Torre and Molina start off by closing in at first after a supposed referee intervention. The Mexican fighter lands a big overhand right and it sent Molina back towards the ropes. He then attempted to throw a right hook to the body but missed. The Texas native tried to throw a counter right jab to the face but he missed as well. Weaving through the jab, Torre closed in and clinched onto his opponent. This is where things went south.
As soon as the Mexican heavyweight stepped in to engage in a tight clinch along the ropes, it pushed Molina back. The ropes extended due to the pressure applied and within a split second, the entire pole supporting the ropes came off and collapsed. Both heavyweights lost balance and fell out of the ring and onto a table placed right alongside the ring.
The fight was later resumed once the ring was fixed and Molina stopped Torre with a vicious shot in the second round.
Eric Molina vs Alejandro de la Torre: A knockout after the ring collapse
After flying out of the ring and then stopping his Mexican opponent in round 2 on August 28, heavyweight contender Eric Molino lifted his pro-boxing record to 28 wins (20 knockouts) and 7 losses. Right from the get-go, this was a heavily one-sided fight.
Up to this point, Alejandro de la Torre has had 12 professional bouts since 2008. His record of just 2 wins (2 KOs) and 11 losses (8 KOs) just proves that he fits the 'journeyman' category of pro-fighters.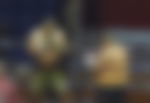 To top it all, Alejandro de la Torre is 44 years-old.
Other than the viral video of the ring collapse, there is one other video that shows what went down in the fight in round 1. The fighters started out slow before the ring collapsed.
44-year-old Torre showed minimal movement, no strategic footwork, his double guard stayed below the chin, and only threw wide-angled haymakers even to counter his opponent's jabs.
ADVERTISEMENT
Article continues below this ad
Eric Molina clearly knew what he was dealing with. He showed a hands-down approach throughout the fight or at least, round 1. Every time his opponent three a wide-angled cross, his stance allowed him to counter with a straight cross. In round 1, he repeated a single combination of 1-1-2 (2 left jabs and 1 straight cross) and he was able to penetrate through Torre's weak guard.
There is no video evidence of the fight after the collapse of the ring pole. The fight was reportedly put on pause for a few minutes to repair the damages. However, the bout came to a close within a minute as Eric Molina floored his opponent with one shot.
ADVERTISEMENT
Article continues below this ad