Boxing World Rips Tyson Fury for Not Helping Billy Joe Saunders' Father
Published 05/14/2021, 2:25 AM EDT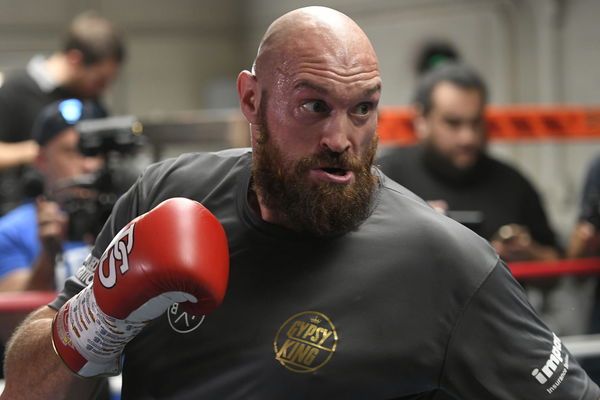 ---
---
WBC heavyweight champion Tyson Fury has faced severe criticism for not protecting Billy Joe Saunders' father in an altercation with the security on May 8. The incident occurred at the AT&T Stadium. At the venue, a few bodyguards, who seemed unaware of Tommy Saunders's identity, hit him for breaching protocol. Although Fury was present at ringside, he didn't seem interested in intervening.
ADVERTISEMENT
Article continues below this ad
Fans in the arena filmed the entire act. While Saunders' father had to take a beating from the security, many have demeaned Tyson Fury's actions. The clip took a toll on social media, and netizens continue to bash the undefeated heavyweight champion.
WBC Interim heavyweight champion Dillian Whyte also demeaned 'The Gypsy King'. He posted the clip on social media and wrote, "Tyson Fury is a coward how can you stand by and watch Billy Joe Saunders father get treated like this, and you didn't jump the barrier and at lest try to stop them man handling him you are a coward all mouth."
ADVERTISEMENT
Article continues below this ad
Well, he isn't the only one. Akin to Whyte, several more fans have expressed a similar dissent over Fury's actions. Here's a look at a few of the social media posts.
How u both feel about not helping #BJS Dad?

— BOXING & FOOTBALL FAN (@MCFC_BOXING) May 13, 2021
You saw BJS DAD get punched…u didn't even BREAK IT UP Mr self proclaimed gypsy king…what ACTION are you talking about…AJ is about to make you a wealthy man…you with 2 promoter's aint making him an offer…relax with the lies to the public

— ThE MaRaThOn CoNtINuES 🇪🇷 (@ybaggioo) May 11, 2021
calls everyone a dosser but couldn't step over the barrier to help bjs dad when he was getting ragdolled around on saturday

— big jurassic (@craigst37047601) May 11, 2021
He didn't even fight to get over the barrier when it was time to defend his so called brother's father. Crazy thing is I genuinely think Whyte would have helped BJS Dad had he been there but Tyson just stood there.

— Rocky Ali (@rockyaliboxing) May 11, 2021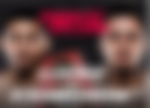 Did Tyson Fury actually support Billy Joe Saunders?
Tyson Fury remained on Billy Joe Saunders's side throughout the fight week. He continued to promote the former WBO super middleweight champion. As Saunders suffered his maiden career loss and lost the world title, 'The Gypsy King' still poured his support on the fellow Britisher.
ADVERTISEMENT
Article continues below this ad
Nevertheless, the recent clip of the altercation might raise several questions. However, being a world champion himself, Fury seems to have a character to maintain in public places. Although fans feel he should have jumped off to save Tommy Saunders, 'The Gypsy King' might have had his reasons to not do so.
ADVERTISEMENT
Article continues below this ad
Do you think Tyson Fury has done the right thing on the fight night?