BREAKING: Floyd Mayweather's Ex-Girlfriend Found Dead in Her Car
Published 03/11/2020, 11:50 AM EDT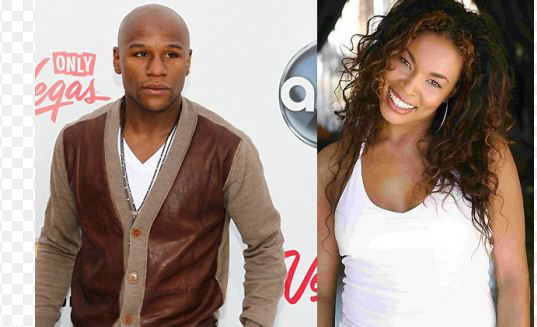 ---
---
Josie Harris, the ex-girlfriend of Floyd Mayweather was found dead in her car.
ADVERTISEMENT
Article continues below this ad
Floyd Mayweather is the greatest defensive boxer of all time. The American has never tasted defeat in his entire career. With an insane record of 50-0, Mayweather has beaten some of the very best in the sport.
"Money" has been a part of some of the highest-selling pay-per-views in history.
ADVERTISEMENT
Article continues below this ad
Read: "$600 Million"- Floyd Mayweather Puts His Number Out For Conor McGregor and Khabib Nurmagomedov
Mayweather is incredibly famous in the boxing world. Even at 43 years old, Mayweather often makes the headlines. However, his career is not free of any controversy.
Although he planned to make his return to combat sports this year, it looks like those plans may come to a halt after what happened recently.
Recently, the American's ex-girlfriend was found dead in her car.
The history between Floyd Mayweather and Josie Harris
Back in 2010, he was charged with domestic violence against his ex-girlfriend, Josie Harris. Harris was an aspiring actress. She dated Mayweather from 1995 to 2010.
Josie Harris (40) was the same woman who had accused Floyd Mayweather of attacking her in 2010.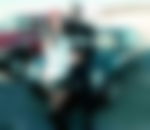 She had claimed that Mayweather abused her on six different occasions. However, the case revolved around the September 2010 incident.
Harris said that Mayweather walked into her apartment while she was sleeping. He then dragged her by the hair and assaulted her in front of her children. Her oldest son alerted the security guard to call the police.
A few years later, Mayweather claimed that he was just restraining a woman on drugs.
"Did I restrain a woman that was on drugs? Yes, I did. So if they say that's domestic violence, then, you know what? I'm guilty. I'm guilty of restraining someone." Mayweather told Katie Couric.
ADVERTISEMENT
Article continues below this ad
Outraged by the incident, Harris filed a defamation lawsuit against Mayweather for more than $20 million. The case is still going on.
Harris found dead
Around 9:30 pm, the law enforcement officers were called in. They declared that Harris was dead at the scene. As per TMZ, it seems like there is no foul play involved. The case will be treated as a death investigation, rather than a homicide probe.
ADVERTISEMENT
Article continues below this ad
What do you think cause Joe Harris' death? Do you think that the incident may have serious implication on Floyd Mayweather's life?