The Boxing world is set to witness another blockbuster event by the end of 2020. Undefeated unified welterweight champion Errol Spence Jr. is ready to return to the ring following a horrific car crash in Dallas a few months ago.
As Errol Spence Jr. has reportedly recovered, he has concurred to be defending his world title shortly. According to reports, the pre-scheduled fight between Danny Garcia and Errol Spence Jr. is once again back on the track and the duo is set to collide in November.
Errol 'The Truth' Spence Jr. was lined up against Danny Garcia, following his successful title defense against Shawn Porter in September 2019. They were set to fight each other in January. However, Errol's horrific car crash and the global outbreak of COVID-19 forced the promoters to drop the plan.
Read More |"It's Going To Be F****** Epic"- Eddie Hearn Gives Fans a Tour of New Matchroom Boxing Facility
After his sensational win against Porter in September, Errol Spence witnessed the brutal car crash in October at Texas. The Boxing superstar was spotted tripping his Ferrari several times in a road, leading to a nasty accident. Fortunately, he was taken to a nearby hospital soon and was deemed to be out of danger.
After recovering from the trauma, the 30-year-old is now ready to defend his world title against another top-rated boxer Danny Garcia, an important contest in his pro career.
Errol Spence vs Danny Garcia boxing face-off in November?
The reports of Athletic suggest that the matchup has been officially booked for November 2020. However, the exact date and venue of the event are yet to be declared. While both the men are significantly in their prime, undefeated Errol is still billed as the favorite in the contest.
Despite coming from a horrific car tragedy, Spence Jr. believes that he had benefitted a lot from the 'break' he received. The COVID-19 outbreak has also been beneficial for the champion, at least that's what 'The Truth' believes. While speaking with the 'All the Smoke' podcast in April, Spence Jr. reflected on his boxing preparations amid the global lockdown.
"In all actuality, this pandemic has really been helping me out a lot, yeah, basically [with] recovery and just taking my time to get back," Spence said. "But I'm already back. I'm 100 percent.
"I went to a facility in Cleveland, where they checked me out, checked my brain, gave me MRIs and things like that, and everything went well. So everything's been going good. I think I'm 100 percent healthy and in shape."
Will Danny Garcia be a threat to 'The Truth'?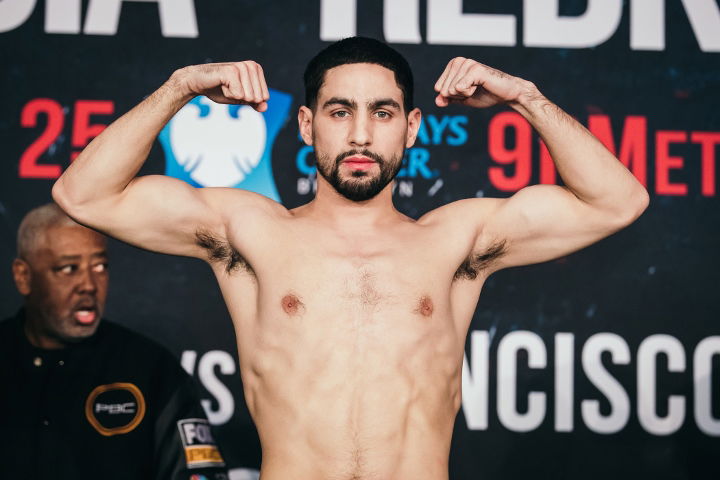 Former World champion Danny Garcia boasts a pro boxing record of 36-2 and is a true veteran of the sport.
Although Spence Jr. is an equally devastating welterweight, Garcia can very well impose a lot of threat in-ring. Needless to say, the fight is assumed to be an intense one. Garcia can shock the world by being the first man to defeat Errol. However, it is way easier said than done.
Read More |Darren Till Bashes Boxing For Their Failed Match-ups
Source: Athletic, All the Smoke Podcast, WFAA YouTube, Danny Garcia Box Rec