"But Truth Be Told…": Amanda Serrano, Claressa Shields, And Others React to 3 Minute Rounds In Women's Boxing Being Branded as "The Stupidest Thing Ever"
Published 06/22/2022, 11:15 AM EDT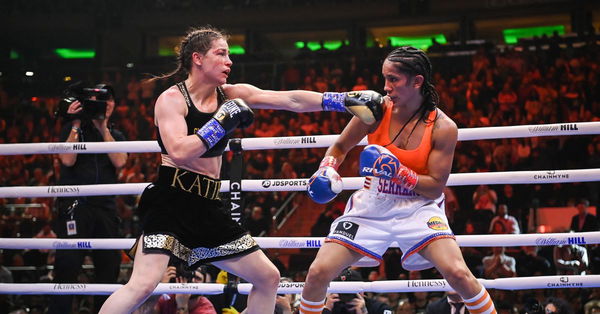 Hall of Fame boxing promoter Lou Dibella was the talk of the town in women's boxing after he recently came out and made his case for the current two minutes per round in women's boxing to the men's three minutes.
ADVERTISEMENT
Article continues below this ad
ADVERTISEMENT
Article continues below this ad
In an interview with the Best Women's boxing channel, Dibella was asked why he was against 3-minute rounds in women's boxing to which the promoter replied by saying," Because I think it is the stupidest thing ever". Moreover, he then went on to state his reasons as to why it would be better if women's boxing stuck to the current format and says that two-minute rounds result in more engaging fights and are much safer for the athletes.
Claressa Shields, Amanda Serrano, and others react to Dibella
Many female boxers had their own opinion on the topic, and they took to Twitter to share it. Moreover, there were mixed reactions from professional athletes and female boxers as they came out to voice their opinion on Dibella's statement.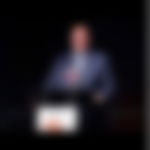 Unified featherweight champion Amanda Serrano was in favor of the 2 minute round and also referred to her knockouts to make a point as she tweeted,
I love the 2 minute rds for it's high tempo action. I suggested the 3 minute rds to Katie to silence the ppl that always Criticize us for our rd durations, but truth be told I have 30ko's so I can make the 2 minutes work. We as women will adjust to whatever we are given. Facts!

— Amanda Serrano (@Serranosisters) June 21, 2022
However, there were other female boxers who did not agree with Dibella, including Olympic medalist Claressa Shields, who stated that three-minute rounds would help her showcase more of her skill.
Hey @loudibella if you seen me in sparring with The 3 minutes and compared it to my fights you'd understand why I'm P4P #1 and you'd understand why I want 3 minutes. To set up my shit up and showcase my skill! 2 minutes you gotta go! Which is all cool cause I'm UNDEFEATED!

— Claressa Gwoat Shields (@Claressashields) June 22, 2022
Moreover, Bellator women's featherweight champion Chirs Cyborg also reacted to the statement saying that two minute round does not allow the fighters to showcase their talents as she tweets,
I was the first women in mma to fight the same time limit as the men. 2 minutes is a tough man challenge. It doesn't allow enough time to showcase skill, set traps, use strategy…it's just a shotgun shootout

— Grand Slam Champ CrisCyborg.com (@criscyborg) June 21, 2022
British boxer Ashley Theophane seemed to agree with Cyborg as he came out to support her, moreover, he also criticized the two-minute round format.
You know first hand @criscyborg as you actually fight and know the difference of 2 and 3 minute rounds.

3 minute rounds are probably safer as you wouldn't get hit as much but hey, we're not the experts.
Promoters and world organization bosses somehow are.

— Ashley Theophane (@AshleyTheophane) June 21, 2022
ADVERTISEMENT
Article continues below this ad
Theophane addresses Debialla's main reason for wanting to stick to the current rule, which was that 2-minute rounds were safer as he says the 3-minute rounds were probably safer as the fighter would not get hit as much. Furthermore, he also took shots at Dibella mocking promoters like him, and also the rule organizations.
Mixed opinion about the two-minute rule
There were a lot of mixed opinions about the current 2-minute format: some female boxers like Amanda Serrano have praised it, others like Claressa Shields have criticized it, and each of them has their own valid points to make. However, if such a rule change takes place, it will certainly be a huge change in women's boxing.
ADVERTISEMENT
Article continues below this ad
Watch This Story: Most Memorable Boxing Knockouts in March 2022
Do you think there should be 3-minute rounds in boxing? Let us know in the comments.