Butterbean Announces He Can Take on Mike Tyson on The Jimmy Kimmel Show
Published 06/18/2022, 7:39 PM EDT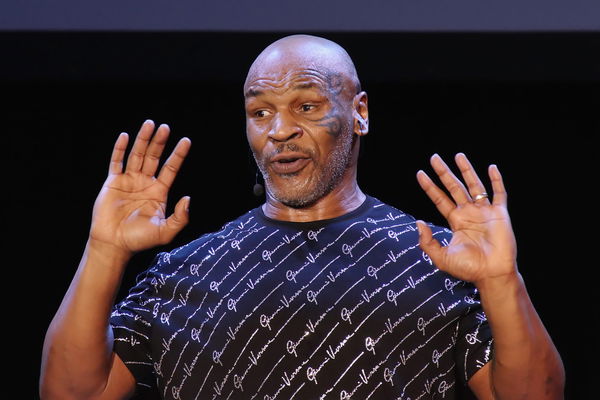 Former world champion Mike Tyson is one of the most eccentric boxers of all time. 'The Baddest Man on the Planet' recently joined hands with talk show host Jimmy Kimmel to surprise his fans.
ADVERTISEMENT
Article continues below this ad
Tyson collaborated with Kimmel for a segment called 'Mike Tyson is Right Behind You'. The format of the segment was such that participants were asked to share their thoughts on Tyson. Meanwhile, without them knowing, Tyson would be standing right beside them. In fact, the segment even paved for some hysterical answers about Tyson.
ADVERTISEMENT
Article continues below this ad
One of the participants was asked where he would place Tyson on a list of the greatest athletes of all time. In response, he said, "He's my favorite boxer of all time. But, he's probably around…"
But when he notices Tyson standing next to him, he hilariously places Tyson in the first spot. Notably, the same individual had previously placed NBA legend Michael Jordan in the first place.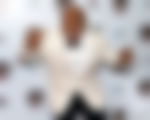 Similarly, another person initially called Tyson's tattoos ugly but was at a loss for words after noticing Tyson. Meanwhile, one of the fans even showed the respect that he had for the champ. He said, "I think he's great. I love to see his transition into this second life that he's got."
However, the best interaction that Tyson had was with former heavyweight Butterbean aka Eric Esch. Moreover, Butterbean claimed that he can take on Tyson before engaging in a mock sparring session with him.
Mike Tyson dresses as a bee
Mike Tyson was a guest at the 17th annual Spelling Bee competition on Jimmy Kimmel Live. Tyson was, in fact, present as the assistant word pronouncer.
ADVERTISEMENT
Article continues below this ad
Moreover, Tyson and Kimmel's man Friday Guillermo Rodriguez were dressed in bumblebee costumes. Tyson's costume caught the eye of fans. Many of them were surprised to see the formidable 'Iron' Mike in his new avatar.
He even went on to dance on Instagram, stating that he feels beautiful.
ADVERTISEMENT
Article continues below this ad
WATCH THIS STORY – Mike Tyson Floyd Mayweather and Other Boxing Legends Who Appeared at WWE's WrestleMania
What do you think of Tyson surprising his fans and dressing up as a bee? Let us know in the comments below.