Can Prime Roy Jones Jr. Defeat Canelo Alvarez?
Published 01/01/2021, 9:24 AM EST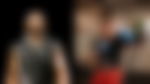 ---
---
Unified Super Middleweight Champion, Canelo Alvarez, looks invincible at this stage of his career. He is regarded as the pound-for-pound best and it's hard to picture him losing inside the squared circle.
ADVERTISEMENT
Article continues below this ad
Although he lost to Floyd Mayweather in 2013, which is the only defeat of his pro career, Canelo Alvarez has developed himself to a whole new level and is at the top of his division now.
The four-division world champion is calling out for fresh challenges and many consider him as the greatest middleweight or super-middleweight boxer of all time.
ADVERTISEMENT
Article continues below this ad
But could Canelo Alvarez surpass a prime Roy Jones Jr in boxing action? It's a fantasy matchup that could have brought the best from both the pugilists. However, Alvarez and Jones Jr. hail from two different eras and even though they faced world champions of their time, their career timelines were drastically different.
A matchup between them could have entered the history books as the battle of a lifetime. Let's look at how a fight between them could have possibly looked like.
Canelo Alvarez vs Roy Jones Jr.- A fight for the ages
Both the pugilists are purely technical with some fierce power in their fists. That said, they can use their entire body to dominate their opponents.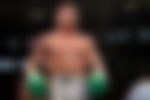 While their defensive skills are also top-rated, Roy Jones Jr. would have still enjoyed some minute advantages against Canelo.
Height and Range
According to Box Rec, Alvarez stands at 173 cm with a reach of 179 cm. Meanwhile, Roy Jones Jr. is 180 cm tall with a reach of 188 cm. Although Alvarez has outclassed taller opponents comfortably, a fight against 'Captain Hook' wouldn't have been the same.
A prime Roy Jones Jr. was prolific in shifting distance and dominating the ring. So, he would have used his height and reach advantage to the fullest, creating some serious trouble for the Mexican.
Advantage: Roy Jones Jr.
Speed and footwork
Both the boxers are fast and can execute fatal shots within a blink of an eye. But Roy's footwork was unparalleled, and many boxers failed to decode his game plan.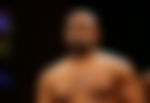 Although Alvarez has a pretty similar aura in the modern-day circuit, an old school Roy Jones Jr. was still a treacherous force inside the squared circle.
Advantage: Roy Jones Jr.
Power and shots
Jones Jr. could have landed haymakers back in his prime. However, Alvarez is a brutal puncher who gives equal importance to the body and face. Alvarez is a vicious attacker who lands his shots without delay, leaving his opponents with no time to gasp for air.
While Alvarez already has a better KO ratio than Jones Jr., it's safe to bill him as a better aggressor.
Advantage: Canelo Alvarez
Defence
Both have a great skill set when it comes to protection. But Roy Jones Jr. has been knocked out and Alvarez is yet to feel a stoppage which isn't in his favor.
ADVERTISEMENT
Article continues below this ad
So, it's hard to get a crack at the Mexican. Although Roy Jones Jr. is equally eligible, he has faced 9 losses with 5 KOs in it.
Advantage: Canelo Alvarez
ADVERTISEMENT
Article continues below this ad
Even though it's tough to take a definitive call, Roy Jones Jr. had the power and skills to vanquish Canelo Alvarez. Do you think the same? If not, feel free to present your own analysis in the comments section.