Canelo Alvarez Recalls Almost Getting Kidnapped by a Woman
Published 05/01/2021, 8:00 PM EDT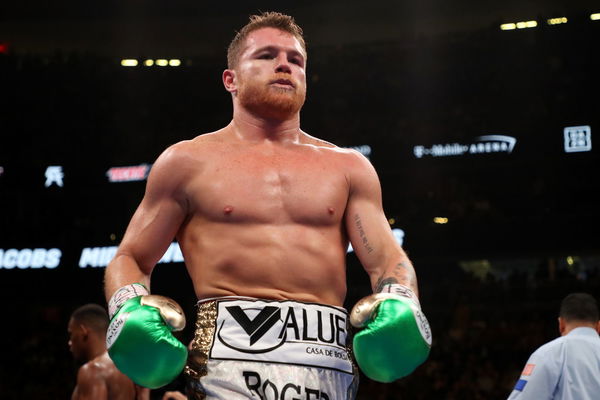 ---
---
P4P king Canelo Alvarez was just 5 years old when he encountered a horrific incident that remains engrained in his memory to this day. The future world champion was almost picked up by a strange woman, and if not for his brother, Alvarez would have been kidnapped.
ADVERTISEMENT
Article continues below this ad
Dealing with poverty and other childhood troubles, Canelo Alvarez began working at an early age. His father taught him to struggle, and the ideology still prevails in the four-division champion. However, the work culture at such an early age also dragged him through severe turmoils.
As mentioned by Alvarez, he used to sell popsicles in buses. However, one day he met a strange lady who tried to abduct a young Canelo Alvarez. Currently, the WBC and WBA 168 lbs champion, Alvarez connected with Graham Bensinger and addressed the incident.
ADVERTISEMENT
Article continues below this ad
"A lady wanted to kidnap me when I was five. She wanted to grab me and take me with her. Imagine, a five-year-old boy and I said, 'This is strange, she is following me'. So when I was almost there, close by, my brother came out and I said, this lady is following me. So he said run, and I started running and I fell because there was a lot of people," said the pugilist.
He added, "She grabs me by the foot and my brother tried to get her off me, and she bit my brother. So, I made it to the popsicle store and said, 'Dad, dad, somebody wants to kidnap me'. And to wrap this up, they had to call the police because she was saying that I was her child and that they had stolen me from the US."
Canelo Alvarez- Then and Now
While Alvarez overcame the kidnap attempt, he had to deal with several other adversaries in his life. Poverty was always a problem, but the Mexican superstar never gave up on his hopes. He pursued boxing and while he was just a teenager, the combat family was already aware of him. He made his pro debut in 2005 and knocked out Abraham Gonzalez to begin his career.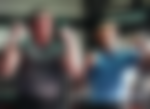 ADVERTISEMENT
Article continues below this ad
Since then, Alvarez never had to turn back. While he continued winning fights inside the ring, he also became a superstar off-canvas. The flamboyant boxer soon became people's favorite. So, it brought enormous fame and money for the P4P king.
Today fans and specialists regard Canelo Alvarez as one of the best boxers of all time, boasting a record of 55 wins (37 KOs), 1 loss, and 2 draws. Aged 30, he is one of the most active boxers from the roster and by the time he retires, Alvarez seems to attain a triple-digit figure on his winning side.
ADVERTISEMENT
Article continues below this ad
How would you rate Canelo Alvarez's greatness on a scale of 1 to 10?