Canelo Alvarez Reveals "The Most Important Thing" He Learned From His Only Loss Against Floyd Mayweather
Published 05/06/2022, 11:48 AM EDT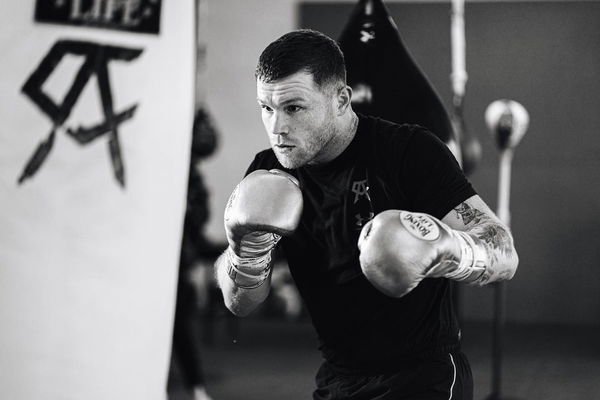 Canelo Alvarez, the pound-for-pound king, is creating headlines ahead of his upcoming fight with his Russian counterpart, Dmitry Bivol. On May 7, the historic showdown will take place inside the T-Mobile Arena in Las Vegas.
ADVERTISEMENT
Article continues below this ad
In an interview with Little Giant Boxing, Alvarez mentioned the only defeat conceded against Floyd Mayweather, "I learn a lot and the most important thing I learned from that, I don't wanna lose anymore."
ADVERTISEMENT
Article continues below this ad
While speaking, the Mexican was composed and assured. He states with a confident grin that he doesn't wanna lose anymore. The fight between Canelo Alvarez and Mayweather took place in 2013. Many of his supporters were surprised when the 31-year-old was defeated by the veteran. But, his fans know that he is a man of his words, and he has learned from his loss by making a consistent streak of victories since 2013.
Canelo Alvarez vs Floyd Mayweather
ADVERTISEMENT
Article continues below this ad
The big fight between the two pugilists had taken the entire world by storm. The bout took place at the MGM Grand, Las Vegas in 2013. Enthusiasts regarded it as the fight of the generation, with both fighters being at the top in their own forte. 
The Arena was sold out with around 16,000 people witnessing this epic fight. It took place at 152-pound and the boxers gave in all that they had. It was a rather cut-throat and brutal competition, with the opponents showcasing some brilliant footwork and strong jabs. But, in the end, Mayweather maintained his undefeated record of 50-0-0 and came out as the winner by a majority decision.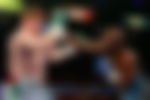 Although the richest boxer was declared victorious, still his win is considered a controversial one by some enthusiasts. And now, Alvarez is in the prime of his career, defeating every man he is facing in the ring. Does that mean that the Mexican superstar is ready to fight Pretty Boy again? We surely cannot tell, but if it happens, it is going to be one hell of a showdown. 
ADVERTISEMENT
Article continues below this ad
Currently, Alvarez and his fans are excited about his fight with Bivol. What do you think about his upcoming bout and his comments regarding the Mayweather match? Write it down in the comments section below.