Canelo Alvarez Still Haunted by Floyd Mayweather Loss: "I Don't Want to Feel the Same Feeling Again"
Published 09/19/2021, 11:09 AM EDT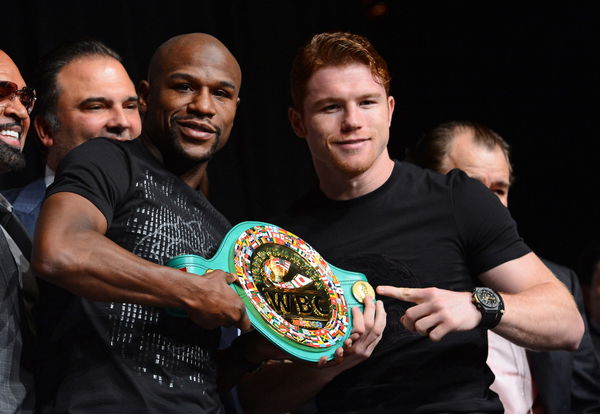 On September 14, 2013, an undefeated Canelo Alvarez with 42 wins and 1 draw on his record took on a legend of the sport, Floyd Mayweather. At the time, boxing's 'Pretty Boy' had 44 wins on his clean undefeated pro-boxing record.
Per usual, 'Money' Mayweather landed crisp jabs, showed smooth footwork, world-class movement, and had a solid 'Philly Shell' setup throughout the fight.
On the other hand, the Mexican fighter that we know today wasn't quite there yet at age 23. His striking, defense, footwork, and in-ring movement were definitely levels above those of many other fighters.
ADVERTISEMENT
Article continues below this ad
However, Floyd Mayweather's extensive experience and fight IQ overshadowed everything Alvarez had to offer that night.
However, the champion in Canelo Alvarez allowed him to learn from his mistakes. He would then go on to dominate multiple divisions, dominate some of the best fighters, and to date, remains undefeated.
Seven years after his only career loss, he now sees his loss to Mayweather as a learning curve. Alvarez also learned something even more valuable from that fight- he never wants to taste defeat ever again.
"I was 23 years old. It was a very big learning experience for my career at the time. I learned a huge thing, that is, I don't want to feel the same feeling again, the defeat.
"So what do you have to do? You have to keep learning, you have to keep on training, and keep winning," said Canelo Alvarez.
Canelo Alvarez – Seven years after losing to Floyd Mayweather
Many fighters often relate to Theodore Roosevelt's speech called 'The Man in the Arena'. It highlights that the opinions of those criticizing others' shortcomings should not receive much credit. Instead, it should belong to the person or the fighter who learned and grew from setbacks and defeat.
"It is not the critic who counts, not the man who points out how the strong man stumbles or where the doer of deeds could have done them better. The credit belongs to the man who is actually in the arena, whose face is marred by dust and sweat and blood, who strives valiantly, who errs, who comes short again and again," said Teddy Roosevelt in 1910.
ADVERTISEMENT
Article continues below this ad
Canelo Alvarez faced defeat on September 14, 2013. Going by Roosevelt's words, it is important to look at his growth in the sport since then over pointing out where he went wrong on that one night.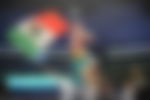 His defense, the power in his punches, movement, and mindset are unparalleled. Unlike many other athletes in the pro-boxing community, Canelo Alvarez has never been afraid of taking on high-risk fights. Time and time again, the Mexican champion has kept it all on the line to go a step further.
ADVERTISEMENT
Article continues below this ad
Today, he holds an impressive record of 56 wins, 2 draws, and a single career loss. On November 6, 2021, he will shoot for greatness once again. He is now all set to fight IBF super-middleweight champion, Caleb Plant, who is the last piece of the 'undisputed super-middleweight champion' puzzle.