Canelo Alvarez:- The Roots and Story of His Nationality
Published 02/23/2021, 11:30 AM EST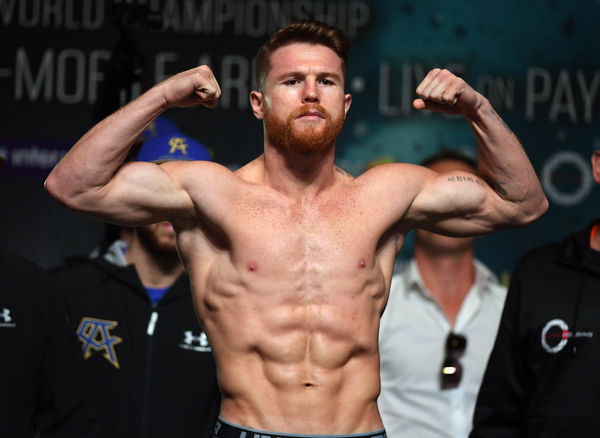 ---
---
Canelo Alvarez, often referred to as the P4P king, is a global superstar, and his stardom goes beyond the boundaries of the squared circle. The four-division world champion has been boxing at a professional stage since 2005. At 30, he already has a legendary resume. 54 wins, 1 loss, and 2 draws- that's what Alvarez has under his belt, and he still has several more years to come in his boxing career.
ADVERTISEMENT
Article continues below this ad
While fans prefer to keep a tab on his lifestyle, not many people are aware of Alvarez's nationality. It isn't a secret for the hardcore fans but not everyone knows Canelo Alvarez's home country.
Nicknamed 'Canelo', Saul Alvarez is a Mexican. Since birth to this day, Canelo Alvarez has resided in his home country and is arguably the biggest Mexican boxing superstar today. He was born on July 18, 1990, at Guadalajara in Mexico and spent a brief period over there.
ADVERTISEMENT
Article continues below this ad
However, Canelo and his family move to Juanacatlan later when the boxer was a teenager. Having spent all his life in Mexico, Alvarez not only loves his country but is also a prime reason for bringing his nation to the global stage.
Meanwhile, there's an interesting tale on how Canelo earned his nickname and his Mexican roots have a pivotal role to play in it.
Canelo Alvarez – The Golden Boy inside and outside the ring
A young Alvarez paved his way to Eddy Reynoso's stable with the dream to become a world champion. But the little boy looked different from all the other Mexicans. Despite hailing from a worn-torn area, Alvarez had a bright face, red hair, and a charismatic personality.
So trainer Eddy Reynoso billed him as 'Canelito', which means 'little cinnamon' in Mexican. Later, Canelito became Canelo, and that's how the world knows him today.
ADVERTISEMENT
Article continues below this ad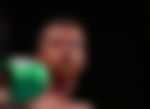 Apart from his impeccable in-ring achievements, Alvarez also gave several endorsements and lucrative sponsorships. He is a true showman and one of the biggest cash cows in the sport. There's no denying that once his career is over, Alvarez will make it to the Hall of Fame list.
Do you think Canelo Alvarez is already a boxing legend?
ADVERTISEMENT
Article continues below this ad