Canelo Alvarez vs. Caleb Plant: Stats, Purse, Personal and Social Life Comparison
Published 11/05/2021, 3:04 PM EDT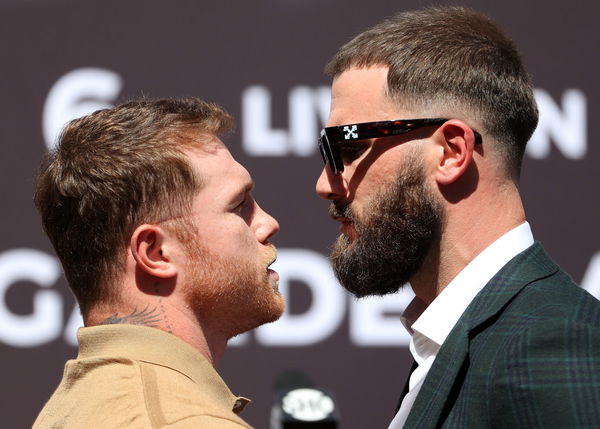 ---
---
Canelo Alvarez and Caleb Plant are now hours away from settling the rivalry and putting everything on the line to chase eternal boxing greatness. As the two stars and champions are now all set to clash for the undisputed super-middleweight champion status, fans are now already on the edge of their seats.
ADVERTISEMENT
Article continues below this ad
Based on their recent interviews during their 'Grand Arrival', it seems both corners are now done with all of the media obligations and are just eager to step into the ring.
ADVERTISEMENT
Article continues below this ad
The MGM Grand in Las Vegas will come alive with screams, cheers, bright lights, loud music and the echoes of thunderous jabs, hooks and uppercuts on November 6.
Fans are now beyond excited to watch Plant and Alvarez go head-to-head for 12 rounds. Before the unified champ and the IBF champion finally lace up the gloves, here's a detailed comparison between Caleb Plant and Canelo Alvarez in terms of fight stats, net worth, personal and social life.
Age
This is a great matchup for a number of reasons. Among other reasons, this fight seems promising because of the almost negligible age-gap.
Considering that the Mexican p4p king has been fighting professionally since the age of 15, the fact that he is only 31 years old comes off as surprising to many.
On the other hand, the IBF titlist, Caleb Plant has a slight age advantage over his opponent; the Tennessee native is currently 29-years-old.
Height
Coming into this 12-round championship bout, Canelo Alvarez has a major height disadvantage against Caleb Plant. While the IBF champion is 6 feet 1 inch tall, Alvarez is 5 feet 8 inches.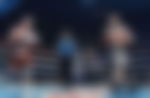 However, boxing purists know very well that the Mexican p4p king knows his way around taller opponents. Only time will tell if Caleb Plant has what it takes to capitalize on his height advantage.
Weight
Both fighters will compete at the 168-pound super middleweight limit.
Reach
Canelo Alvarez is also at a major reach disadvantage against Plant, who is much taller as well.
Alvarez has a 70.5 inch reach, whereas his opponent has a 74-inch reach. The 3.5-inch reach advantage can work in favor of Plant if he uses it well and does not allow Canelo to close the distance.
Record
Canelo Alvarez started his professional career at the young age of 15. Since then, he has fought some of the biggest names in the sport. Today, his pro-boxing record stands at 56 wins, 1 loss and 2 draws. Having 59 total bouts under his belt at the age of 31 is a huge accomplishment in the sport.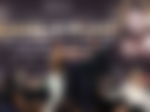 On the other hand, Caleb Plant turned pro in 2014 and does not have as much experience as his Mexican rival. However, unlike Alvarez, he remains undefeated and has 21 straight wins on his record.
Knockout Ratio
Out of 56 wins, Saul 'Canelo' has knocked out 38 of his opponents (67.8% KO ratio). His rival, Caleb Plant, is not a knockout artist; he uses exceptional skill to dominate his opponents and bag wins by way of decision. Unlike Alvarez, Plant has only dropped 12 in his 21 fights (57.14% KO ratio).
Net Worth and Wealth
According to Celebrity Net Worth, Canelo Alvarez has a net worth of $140 million in 2021. While he has several other endorsement deals and ventures, his primary source of income is boxing.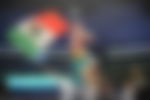 Although Caleb Plant's career earnings are not known to the general public, he is reportedly worth $2 million (as per SportingFree). The majority of his earnings come from what he makes within the ring. The American does not have a host of brand endorsements. This could change after his fight against Saul Alvarez.
Social Media following
Canelo Alvarez is definitely the biggest name in boxing right now. Even non-combat sports fans are inspired by his feats in this competitive sport. For that reason, 11 million users follow Canelo on Instagram and another 1.8 million follow him on Twitter.
While Caleb Plant has 332,000 Instagram followers and 38,800 Twitter followers, he is still a new name in the big leagues and things might turn around forever if he manages to get past Canelo.
Purse and Salary
According to Boxing News 24, there will be a purse of $50 million split between the two, with Alvarez receiving $40 million and Plant earning $10 million.
Family and Background
After dating each other, on and off, since 2016, Saul 'Canelo' Alvarez and Fernanda Gómez exchanged vows and got married exactly a week after the Mexican champ fractured Billy Joe Saunders' orbital bone in May 2021. With Gomez, he had a daughter in 2017. Apart from just a daughter with his wife, Canelo also has 2 other confirmed kids from past relationships.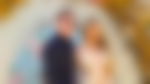 As for Caleb Plant, he has been through a lot in the past; however, ever since his wife entered his life, he is a much happier man. He is happily married to Jordan Hardy. By profession, Caleb Plant's wife is a Fox broadcaster and a respected boxing reporter. Hardy's also an athlete, she competed in 100-meter hurdles.
Before Caleb Plant met Jordan Hardy in 2016, the IBF champion was with a woman named Carman Jean Briscoe-Lee. With her, he had his daughter, Alia Plant, who was born on 7 May 2013.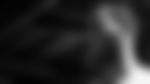 Unfortunately, the infant suffered from a brain abnormality and got pestered by seizures, which occurred hundreds of times a few days. Alia Plant even had respiratory problems which worsened her illness. Caleb Plant lost his 19-month old daughter due to thes health complications and that changed his life forever.
Lifestyle
Apart from some heavy investments in real estate and more, Canelo shells out millions on maintaining his lush lifestyle.
The Mexican star has a fleet of cars in his garage. Right from Mustang 500 Eleanor to Lamborghini Aventador Roadster, Alvarez has some of the greatest cars in the world in his collection.
ADVERTISEMENT
Article continues below this ad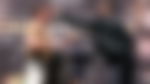 Also, he is often seen in Louis Vuitton and Dolce Gabbana outfits, to maintain his exorbitant clothing collection.
While not much is known about Caleb Plant's lifestyle, one thing is certain – he loves retro cars. In a recent Showtime 'All Access' episode, he drove around Las Vegas in a 1964 Chevy Impala Convertible.
ADVERTISEMENT
Article continues below this ad
Enjoyed reading this article? Download our exclusive app to get 24x7 coverage, latest memes and social media banter. Click here to download.