Canelo Alvarez's Diet: How does the Mexican fuel his body?
Published 12/15/2020, 12:15 PM EST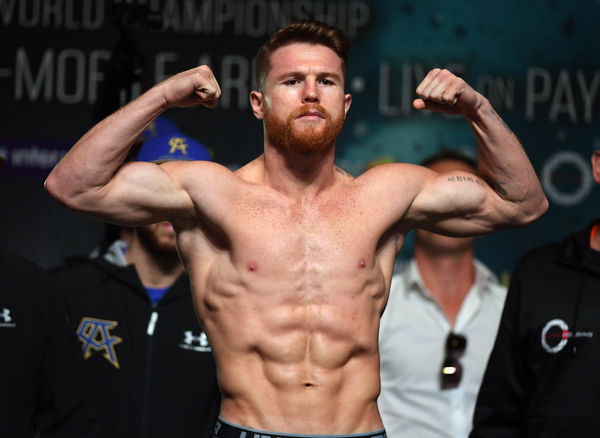 ---
---
Boxing veteran Canelo Alvarez is a global superstar whose charisma goes beyond the squared-circle. The 30-year-old isn't just an elite puncher but also an outstanding athlete who hones his physique and stamina with a rigorous exercise regime.
ADVERTISEMENT
Article continues below this ad
His boxing career demands a real physical toll, and the Mexican keeps priming his physique in order to deal with it correctly. It's not just about trading punches, but also about utilizing your body to the fullest inside the ring, and Alvarez seems to know it the best.
He will appear in action against Callum Smith for the WBA super-middleweight strap and the vacant WBC super-middleweight title on December 19th.
ADVERTISEMENT
Article continues below this ad
While most of the boxing community continues to analyze his recent contractual predicament with Golden Boy and DAZN, Alvarez's diet plan deserves some notice ahead of the big fight.
Alvarez claims himself to be a foodie, but during fight camps, he has to put it aside. In an interview with GQ, Canelo opened up about his dietary habits, thrilling the entire boxing community.
Alvarez said, "I eat bread only once a week. Feeling full can be a disadvantage. You can have the best training, but just feeling full can make you sluggish and cause you to lose."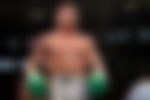 He added, "I do two months of strict dieting. So after fight night, I go for whatever my body is craving. It's usually sushi. But after that, I go home to Guadalajara and indulge in a lot of tacos before I have to start getting in shape for another fight."
But there's much more to know about his diet.
A complete look at Canelo Alvarez and his diet chart
Alvarez follows a strict diet since missing out on weight can be a huge loss. So, he begins his breakfast with egg whites, ham, and orange juice.
While intense training is also a part of fight camps, a proper diet has to be maintained to ensure maximum efficiency, and that's exactly what Alvarez and his team believe.
ADVERTISEMENT
Article continues below this ad
For lunch, he reportedly consumes chicken with carrots, squash, broccoli, and cauliflower; followed by apples, cucumbers, grapes, and jicama as a light snack.
ADVERTISEMENT
Article continues below this ad
He then indulges in a light dinner with just a protein shake at times. Alvarez consumes no carbs at night and after a simple diet, he gets his sleep.