Carl Froch Calls Logan Paul and Jake Paul "Easy Money"
Published 03/06/2021, 6:00 AM EST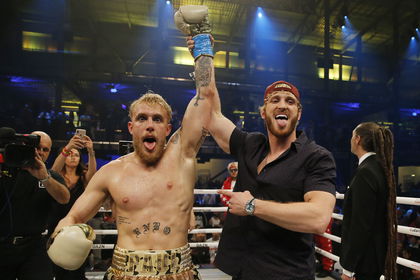 ---
---
Former world champion, Carl Froch, doesn't seem to have any interest in YouTube boxers and the recent trend of celebrity boxing. However, he claims that he will step up and "smash", if any of the celebrity boxers call him out.
ADVERTISEMENT
Article continues below this ad
It was a direct dig at Jake Paul, who has recently called out a bunch of professional combatants and has bagged a boxing fight against former MMA champion, Ben Askren. Meanwhile, the Paul brothers don't appear to be going away from the sport anytime soon, and Froch is definitely someone they could target after his comments.
He recently sat down with IFL TV and shed his opinion on the celebrity boxing scenario. He didn't seem to be very familiar with Jake Paul's name and didn't hesitate to demean 'The Problem Child'.
ADVERTISEMENT
Article continues below this ad
"I wish he would call me up. Easy money, all of them YouTubers are easy money, let's be honest. They can't fight, swinging handbags. Remember Logan Paul vs KSI? It was a decent little fight," said Carl Froch.
But if the Internet celebrities don't cross his path, then Froch doesn't appear interested in beefing with them.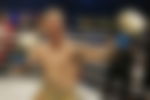 He continued, "Jake Paul, Logan Paul, I have absolutely no interest unless they want to call me out, and I will go out and smash them all to bits."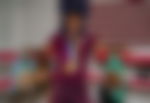 Carl Froch may not be right on YouTube boxing
It can be easy money for professional boxers, but YouTube boxing has mushroomed over the past few years. Jake Paul has received a lot of hate from boxing fans, but he is engaging in professional boxing bouts and could shed the YouTuber tag once he gets into the ring with professional pugilists.
He made his debut against fellow Youtuber, Ali Eson Gib, in 2020 but faced a pro-athlete in former NBA player, Nate Robinson, in his next appearance. Now, 'The Problem Child' will take on ex- MMA champion and professional fighter, Ben Askren, inside the boxing ring.
ADVERTISEMENT
Article continues below this ad
While he has also claimed of challenging professional boxers ahead, it seems that Jake Paul is slowly getting a grasp of the sport. He is already a popular face and can bring in huge PPV numbers. That said, he won't struggle to find appropriate promoters and broadcasters to sell his fight.
Do you think Jake Paul is doing the right thing for the sport? Would you like to see Carl Froch respond to 'Problem Child' if the latter calls him out?
ADVERTISEMENT
Article continues below this ad