"Celebrating Like He's Done Something Impressive"- David Haye Slams Vitor Belfort for Beating Evander Holyfield
Published 09/13/2021, 6:00 AM EDT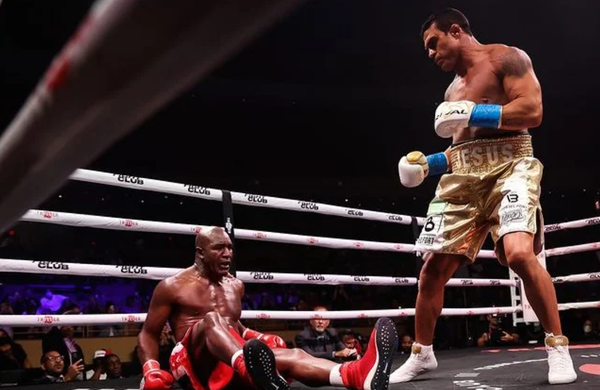 David Haye wasn't really impressed with Vitor Belfort for knocking out a 58-year-old Evander Holyfield in the maiden round of the recent headlining collision at the Triller PPV. While Haye vanquished Joe Fournier via decision in the undercard, it was hard for him to see 'The Real Deal' suffer a horrific loss in the main-event.
ADVERTISEMENT
Article continues below this ad
Akin to several other people, Haye expressed dissent over Holyfield's action of returning to the ring. He even bashed former UFC champion, Vitor Belfort for relishing the win over 'The Real Deal'. David Haye sat with IFL TV after the fight and shed views on several issues surrounding the boxing world.
Speaking about Holyfield vs Belfort, 'Hayemaker' said, "It was horrible to see… He just blasted him out. I was like, 'What are you doing? He's 58.' And he was celebrating like he's done something impressive. Different people have different values of respect." (H/T: Michael Benson)
ADVERTISEMENT
Article continues below this ad
Meanwhile, Vitor Belfort is clearly relishing the win. He called out Jake Paul for a staggering $30 million 'winner takes it all' deal in the post-fight interview. Hence the 44-year-old seems to have resurrected himself in the combat world, even in his dotage. But boxing isn't really his thing and the MMA elite can only consider facing exhibitionists, retired boxers, or celebrities. Opting to face professionals can be fatal for Belfort.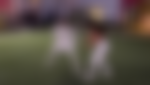 On that aspect, retired boxer Haye might have also found flow with his recent win against Fournier. After a three year hiatus, the former two-division champion seems interested in remaining active. So, the future might hold a lot for both the men- 'Hayemaker' and 'The Phenom'.
What's next for David Haye and Vitor Belfort?
ADVERTISEMENT
Article continues below this ad
Haye and Belfort have both targeted lucrative names for their next fights. Former world champion Haye called out WBC heavyweight champion Tyson Fury for an in-ring scrap and claimed himself to be the "kryptonite" for 'The Gypsy King'. Although the matchup seems nowhere close to relevancy, Haye still showed his lion-heart with the particular callout.
ADVERTISEMENT
Article continues below this ad
Meanwhile, Vitor Belfort can now explore through multiple names, including 'The Problem Child' Jake Paul. So, the MMA elite's move towards boxing can actually be a smart decision, bringing him some of the biggest paydays of his career. Hence, Haye and Belfort look to be enjoying the spotlight, when they should have relished retirement. And they might face each other too, even if this actually falls in place.
Watch This Story: 7 Things Anthony Joshua Can't Live Without