'Changes are Not Made Overnight'- Canelo Alvarez's Trainer Fires Back at Critics
Published 01/04/2021, 11:41 AM EST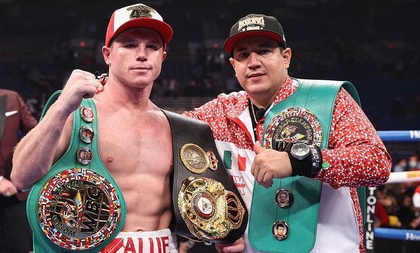 ---
---
Eddy Reynoso might be the greatest trainer in the boxing community today. He works with various world champions and elites with the likes of Canelo Alvarez, Andy Ruiz Jr., and Ryan Garcia, who are also superstars.
ADVERTISEMENT
Article continues below this ad
However, the Mexican trainer receives a lot of heat from the fans and many consider him to be overrated. While Reynoso's pugilists continue to outclass their opponents, some fans believe that they lack defensive abilities.
Journalist Ryan O'Hara recently accused Reynoso's fighters of being aggressive without understanding the importance of defence and hailed Canelo Alvarez as the only boxer to have defensive skills. That said, the Mexican trainer dove into the conversation to defend himself.
ADVERTISEMENT
Article continues below this ad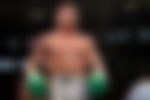 Reynoso delivered a lengthy message and revealed the difference in years he has spent with all his prodigies. Nothing happens overnight, and Reynoso pointed the same out to the critics.
Changes are not made overnight, I have been working with Saul for 15 years, with Ryan 2, with Valdes 2, with Nery 6 months and with Frank Sanches only 1, so far everyone has won under my direction, I think so you know some sports training you will know what I mean!
Cheers👊🏼🇲🇽👊🏼 https://t.co/j0ibiqRgyq

— EDDY REYNOSO (@CANELOTEAM) January 4, 2021
Eddy Reynoso- The world-class trainer and his tale
While Canelo Alvarez gets recognition as a defensive fighter, WBC Super Bantamweight Champion Luis Nery claimed of having improved on the defensive front under the tutelage of Eddy Reynoso. He is just 6 months old in the stable and already praised his trainer.
In an interaction with BoxingScene, Nery said, "Coach Reynoso has been helping me a lot with my defense. We're working on boxing with my hands up and on my accuracy. He's helping me do everything possible to maximize my power and speed."
Apart from that, Garcia and others have also leveled up their performances as the recent fights displayed their efforts. Garcia is now the WBC Interim Lightweight Champion, and Reynoso has several world titles at his gym.
So, it's unfair to ridicule the trainer since he has a knack for success; for he must be doing something right.
ADVERTISEMENT
Article continues below this ad
Canelo Alvarez is the oldest in Reynoso's stable. He became a professional in 2005 and has remained active since then. Whereas, the newer boxers are still learning. If they continue to go all out while training and in the ring, they can reach Alvarez's level.
Do you think Eddy Reynoso is overrated?
ADVERTISEMENT
Article continues below this ad
MORE- VIDEO: Another Angle of Ryan Garcia's Liver Shot KO Shows Luke Campbell Almost Cry in Pain