Chris Arreola's Nickname: 'How Did He Become 'The Nightmare?'
Published 04/30/2021, 9:00 AM EDT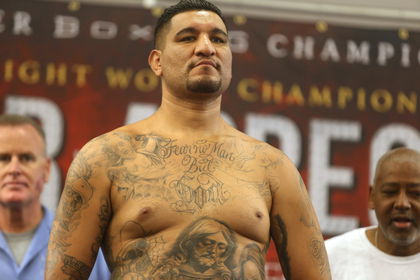 ---
---
Chris Arreola has always been a legitimate threat to the heavyweight division. Despite never being a world champion, the 40-year-old remains a massive roadblock to Andy Ruiz Jr and several other fighters' bids for the championship shot.
ADVERTISEMENT
Article continues below this ad
Nicknamed 'The Nightmare', Arreola has justified his tag by walking through a division full of elites. He is a hard-hitter and being a multiple-time world title contender, he can rightfully be Andy Ruiz Jr's nightmare on May 1.
However, there's an interesting story behind how he picked up the nickname. It doesn't seem to be quite a pleasant memory for Chris Arreola. However, he appeared delightful while sharing the story. Coming into the fight, the boxer connected with PBC, and recalled the night he became 'The Nightmare'.
ADVERTISEMENT
Article continues below this ad
"We are gonna go out to some party, we are gonna go out partying and s***. And I let this one guy cut my hair and. This guy gave me a full hawk. So, my fade was way the f*** up here. When I got to the house, sh**, I shaved my head, you know," said Chris Arreola.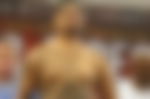 He added, "I shaved it, I used the old clipper, and then I used the old razors so I had like all kind of razor bumps and s***. So, I had red scars in my head and then I had a lot of acne, and then I come out and my friend goes, 'what the fu**, you look like Freddy Krueger'. So all night he was calling my Freddy Krueger. People thought my name is Freddy, and then it went to Krueger and then from Krueger in went to Nightmare."
Can Chris Arreola challenge Andy Ruiz Jr. inside the ring?
The nearing heavyweight battle looks alluring and has grabbed the attention of the whole combat world. Although 'The Destroyer' seems to be the favorite on paper, his former training partner has the potential to shock the world. The duo is familiar with each other's styles and abilities. Hence, in order to surprise the other, they will have to unleash a new weapon.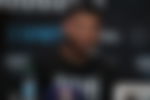 The winner of the fight will get to take a step ahead towards the world title shot.
ADVERTISEMENT
Article continues below this ad
While the 31-year-old Ruiz Jr. looks sharp and confident, Arreola is seemingly in his final run for the belt. Hence, we might see him turn hungrier once the bell rings in a few hours' time. 'The Nightmare' is a knockout elite and if he connects properly, there's no coming back for Ruiz Jr.
Who do you think will win? Andy Ruiz Jr. or Chris Arreola ?
ADVERTISEMENT
Article continues below this ad