Chris Arreola's Family: Parents, Children, Spouse, and More
Published 04/27/2021, 6:00 PM EDT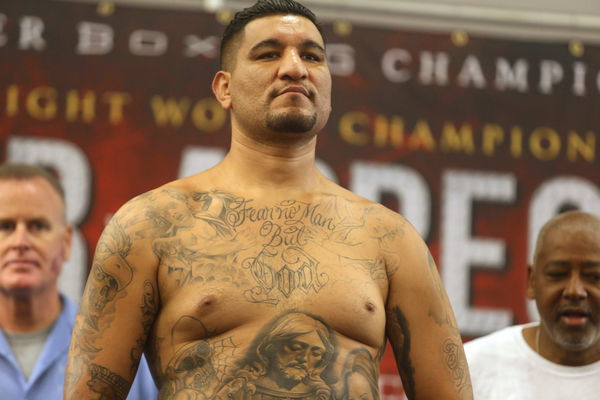 Chris Arreola, 'The Nightmare,' went on a tear in the heavyweight division since becoming a professional boxer in 2003. He remained unbeaten for six years and went 27-0 before suffering the maiden career loss against Vitali Klitschko in 2009.
After that, his career was doomed by some scratchy losses. As he failed to capture the world titles thrice, several fans underestimated his chances.
But looking at where he came from, Chris Arreola has earned tremendous success in his life and is still a top-tier figure of the active roster.
ADVERTISEMENT
Article continues below this ad
Meanwhile, most of the credit goes to his wife Elin Arreola and their kids. The Mexican boxer prefers to keep his private life away from media attention, but he has often talked about them. Here's a look at his family and how his surroundings helped him shape the boxing journey.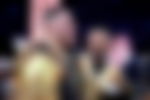 Chris Arreola- The life of a professional boxer
Arreola was born on March 5, 1981, but unfortunately, he had a troubled childhood. His parents had their differences and at an early age of 16, 'The Nightmare' saw his mom and dad split up. The divorce could have impacted any kid. But Arreola picked it up and moved ahead.
He even left boxing and his father after the divorce and came to live with his mom in California. The future elite puncher played basketball and tried a lot of things but seemed to have taken out boxing from his schedule.
That's when his friend Alex Carranza re-ignited his passion for 'sweet science'.
Speaking with PBC, Arreola recalled the incident and said, "When I was 18, me and Alex were watching some boxing on TV, and I was like, 'These guys suck. They can't even throw a proper jab,'" Arreola said. "Alex was 6-foot-5, about 240 pounds, and he gets up and says in his high-pitched voice, 'Man, if you think you're so good, why don't you go and do it?"
As he decided to lace up the boxing gloves professionally, he found success inside the ring and became one of the best of that time. That said, he further saw some dark days in his life.
A happy married man in Arreola lost his best friend Alex Carranza at a Halloween Part in 2007. They got involved in an altercation and several people began shooting fire. While Carranza tried to save a woman, he was shot dead.
 The life no less than a cinematic thriller
ADVERTISEMENT
Article continues below this ad
Chris Arreola and his wife Erin gave birth to a son on March 24 and named him Alex in memory of the boxer's beloved friend. They already had a daughter, and Arreola found new reasons to continue his boxing ride.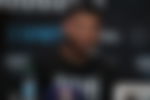 He said, "My daughter was part of my main motivation for getting back into boxing," Arreola said. "Now, with my son being named after Alex, it's become even more important."
ADVERTISEMENT
Article continues below this ad
A beloved father and a husband, Chris Arreola has faced several failures inside the ring, and in life. But he never gave up the fighting spirit, and that can set him out from several legendary boxers.