Chris Arreola's Ranking: Has 'The Nightmare' Earned His Shot at Andy Ruiz Jr.?
Published 05/01/2021, 10:24 AM EDT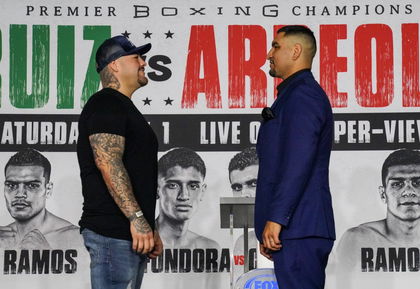 ---
---
The heavyweight division is one of boxing's most exciting divisions in the sport. With only two champions holding all four belts, there are many contenders ready to take their place. And one such fighter is Andy Ruiz Jr., who faces Chris Arreola to go one step further.
ADVERTISEMENT
Article continues below this ad
Arreola goes into this bout as the underdog, with experts suggesting that Ruiz Jr. will make light work of 'The Nightmare.' So ahead of their main event bout, we look at Arreola's ranking and see if he earned a shot at Ruiz Jr.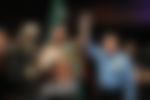 The Mexican-American is in the twilight of his career at the ripe old age of 40. Moreover, he has not fought in over a year, which has severely hindered his ranking. As a result, Arreola does not appear in the top 15 of the top 4 sanctioning bodies, other than the WBA rankings, where he ranks ninth.
ADVERTISEMENT
Article continues below this ad
This shows the inactivity of Arreola, who has claimed he took the fight for one last push for the title. To put his ranking into context, Ruiz Jr. ranks fourth in the WBC rankings and fifth in the WBO and WBA rankings. Therefore, it is no surprise that experts have tipped Ruiz Jr. to win.
READ MORE: Chris Arreola Career Accomplishments: Did He Win Any Titles in Boxing?

Why is Andy Ruiz Jr. fighting Chris Arreola?
The biggest criticism boxing receives from other combat sports is that the best do not fight the best. And the vast difference in ranking between these two fighters does not help with those criticisms. So why is a former champion like Andy Ruiz Jr. fighting someone like Chris Arreola?
Ruiz Jr. is coming off an 18-month lay-off from the sport. The former champion has since embarked on an inspired body transformation and joined a new team. Therefore, it appears fighting Arreola is a way of taking it slow to brush off the cobwebs.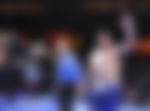 So although Ruiz Jr. wants to work his way back to the title, he picked Arreola as the fight to ease himself into the fold. This could be merely a stepping stone for a bigger fight later in the year. Thus, it is hard to argue with those who question whether Arreola has earned the fight.
ADVERTISEMENT
Article continues below this ad
What do you make of Chris Arreola fighting Andy Ruiz Jr.? Do you think he has earned the bout?
ADVERTISEMENT
Article continues below this ad