Claressa Shields Aims to Become Four Division Champion Like Her Idol Canelo Alvarez
Published 02/09/2021, 5:01 AM EST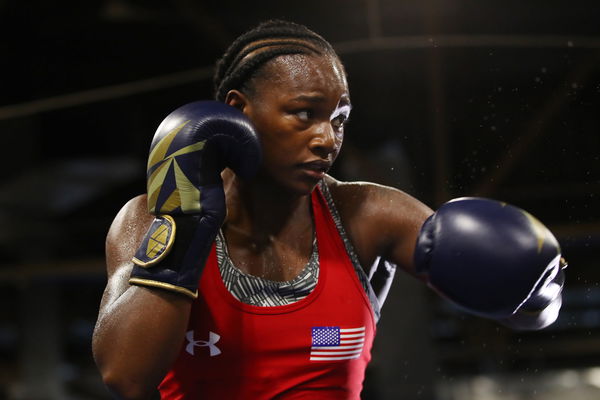 Three weight division champion Claressa Shields wants to dominate across four divisions. She idolizes Canelo Alvarez to attain her dream. Akin to her, Canelo Alvarez is also an active world champion. He has recently become a four-weight title holder by putting his hands at the WBC and WBA super-middleweight straps against Callum Smith on December 19.
While Claressa Shields is aiming for an MMA debut ahead, she has the desire to attain a world champion in boxing at a new weight class. On March 5, she will face IBF super welterweight champion Marie Eve Dicaire to unify all the belts of the division. Ahead of the fight, Shields hailed Canelo Alvarez for being an inspiration.
She posted a video of her training, comparing it with Alvarez's. As we can see, both the boxers are working on their cross right hooks. Meanwhile, Shields touted her dream in the caption, sending several fans into a frenzy.
ADVERTISEMENT
Article continues below this ad
"Huge fan of Canelo. I dream of being a 4x division world champ just like him one day! I'm close, one more division and I'm there! When you are great and want to be greater you study other greats! Good night!," wrote 'T-Rex' Shields.
That said, Claressa Shields can possibly surpass Canelo Alvarez in the fighting journey. While Alvarez is an all-time great boxer, Shields is planning to expand her reign to the MMA world. If she wins a championship over there, Shields will turn herself into a fighting enigma for all the young boxers.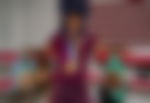 Can Claressa Shields become a champion in MMA?
She is currently at Jacksonwink MMA under the guidance of several UFC stars, like Jon Jones and Holly Holm. While Holly Holm had successfully transitioned from boxing to MMA, Shields can follow a similar path.
ADVERTISEMENT
Article continues below this ad
She is already an elite puncher and with some new additions on board, Claressa Shields can turn even deadlier. But her prime focus is to win the boxing bout on March 5. Post-that, she will compete at Professional Fighting League. Alongside several other MMA elites.
ADVERTISEMENT
Article continues below this ad
Do you think Claressa Shields will be equally successful in MMA?