Claressa Shields Challenges Eddie Hearn to a Fight: "3 Minutes Shields vs Hearn"
Published 03/11/2021, 5:01 AM EST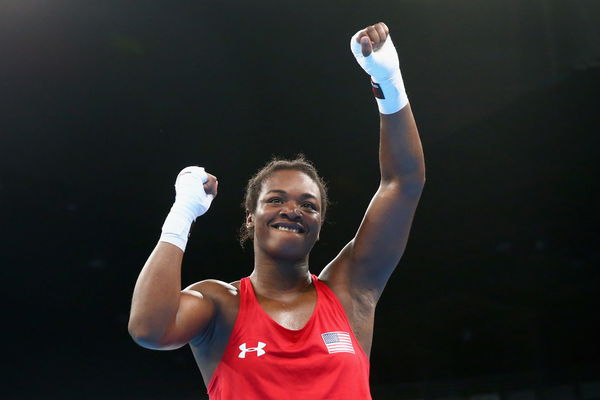 ---
---
Female boxing superstar, Claressa Shields, has made a surprising call-out to Matchroom's Eddie Hearn. The undefeated champion got into a heated exchange with the English promoter and threatened to teach him a lesson by fighting him.
ADVERTISEMENT
Article continues below this ad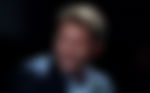 Fresh off a historic win over Marie-Eve Dicaire, Shields has wasted no time in making a statement. Although she is preparing for her MMA debut in June, the champion is looking forward to a highly anticipated boxing fight against Marshall.
ADVERTISEMENT
Article continues below this ad
It started when Shields Tweeted about Hearn being a clown for not having the money to make the bout with Savannah Marshall. What followed were multiple sly digs at each other, with Shields asking Hearn to focus on being a promoter and Hearn saying they are working towards making the fight.
Eddie Hearn and Claressa Shields exchanging words on social media today after Hearn said he believes Savannah Marshall would stop her… pic.twitter.com/dCi4B3tJGx

— Michael Benson (@MichaelBensonn) March 10, 2021
Shields then claimed the promoter was disrespecting her despite all her achievements. Needless to say, this didn't go down well with Hearn. He countered that the American was using his name to build up a profile. At that point, Shields called him out to last three rounds with her after she beats Marshall.
Never have I ever 😂 after you get the money right and I whoop Marshall ass, I'm gonna throw you a pair of gloves and you gotta go a round with me for talking all this shit. 3 minutes Shields Vs Hearn 🤝 https://t.co/MqUhfkfc30

— Claressa Gwoat Shields (@Claressashields) March 10, 2021
READ: Bob Arum:- Where Does the Top Rank CEO Live?

Eddie Hearn says Savannah Marshall will beat Claressa Shields
The Twitter battle did not stop at this and Hearn said if he fought her, it would be her biggest PPV; Shields retorted saying, it would be his biggest 'a** whooping'.
Hearn then took the high road and gave his honest take. He wrote, "My honest opinion is that Marshall beats you but you definitely beat me. I could never fight but I can do great business so fingers crossed".
ADVERTISEMENT
Article continues below this ad
With this comment, Hearn showed they would work on a deal to make this fight a reality. The Marshall-Shields fight is one that fans would love to see. The two have a history and have engaged in a war of words before.
Hopefully, this argument between Hearn and Shields pushes for that fight to be made. However, it will have to be later in the year as Shields is now preparing for her MMA debut.
What do you make of these comments from Eddie Hearn and Claressa Shields? Do you think it works towards building up the potential fight with Savannah Marshall?
ADVERTISEMENT
Article continues below this ad
READ: 'Good Times': A Look Back at Boxing Champion Katie Taylor From Her Football Days