Claressa Shields Names the Only Boxer Better Than Her in History
Published 03/05/2021, 8:00 AM EST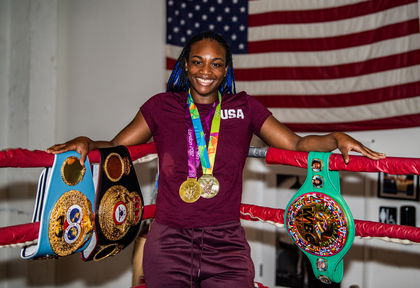 ---
---
Female superstar boxer, Claressa Shields, has made a bold statement ahead of her fight against Marie-Eve Dicaire. The undefeated champion revealed the only boxer in history that is above her and 'T-Rex' also explained her claims.
ADVERTISEMENT
Article continues below this ad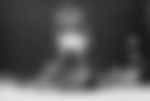 Shields will finally return to the ring on March 5 against IBF champion, Eve-Dicaire, in a historic all-women's card. Ahead of the landmark event, Shields claimed that only Muhammad Ali is higher than her in the 'greatest of all time' list.
ADVERTISEMENT
Article continues below this ad
Shields made the bold claim at the pre-fight press conference. She said, "Like Muhammad Ali. Nobody called him the greatest of all time…If he had never said he was the greatest of all time, he would have never been considered the greatest."
The former Olympic champion then said that no one could be higher than Ali. However, she added, "Muhammad Ali is first, and Claressa Shields is second." 'The GWOAT' even said 98% of male boxers wouldn't beat her.
This comment may attract a lot of criticism from the boxing community. However, it shows the American's confidence in her abilities and achievements. Despite this, there will be very few who agree with Shields' bold statements.
READ: Who is Marie Eve-Dicaire, Claressa Shields' Next Opponent?

Does Claressa Shields have a point with her claims?
The debate of the greatest boxer of all-time is one of the most controversial topics in the sport. The lack of comparability between different eras means boxing fans will never agree on one. However, the majority of the boxing community can agree that Muhammad Ali was the greatest.
As Shields rightly said, Ali was more than just a boxer. Therefore, he became an icon in and out of the ring. However, he undoubtedly could back it up with his fights. So, does Shields fit into these aspects too?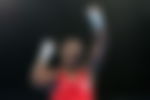 Like Ali, 'The GWOAT' is vocal about her beliefs and she strives to make a better world for women's boxing. Moreover, in the women's game, she one of the best to enter the ring. She has only ever lost one boxing fight in her life, and that was in the amateurs.
ADVERTISEMENT
Article continues below this ad
Therefore, she is easily one of the greatest women boxers of all time, with only Katie Taylor to rival her. However, her claims about being the second greatest among male and female pugilists is a long shot.
What do you make of these claims from Claressa Shields? Do you think she is number two only to Muhammad Ali?
ADVERTISEMENT
Article continues below this ad
READ: Floyd Mayweather Record: Does He Belong in the GOAT conversation?