Close Sparring Partner Debunks Popular Notion About Floyd Mayweather
Published 03/21/2022, 8:30 AM EDT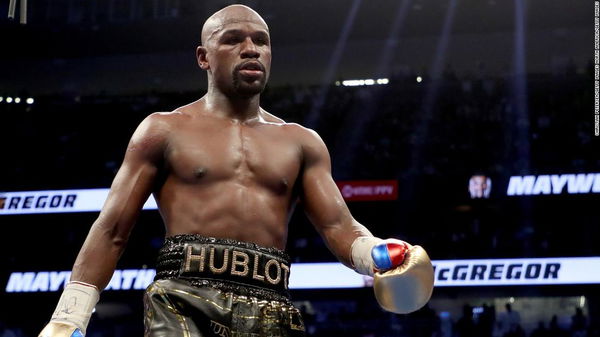 Former British professional boxer and world champion, Ashley Theophane, revealed an exceptional training aspect of one of the greatest boxers of all time, Floyd Mayweather, during his active years. 
ADVERTISEMENT
Article continues below this ad
Mayweather hails an undefeated professional fighting record of 50-0 under his name. He is one of the most dominant boxers in the history of the sport. Only a handful of boxers could give a tough time to the American boxer inside the ring.
ADVERTISEMENT
Article continues below this ad
'TBE' always looked calm and composed during his fights. However, this wasn't the case in his training. According to Ashley Theophane, the American boxer would go all guns out during his sparring session before the fight.
Theophane was five a five-year member of Mayweather Promotions and has worked closely with Mayweather. While describing his sessions training sessions with 'TBE' in an episode of the Steven Sulley podcast, Theophane said, "Sometimes watching Floyd spar is better than his fights. Because a lot of times he has walls in there. So like there would be some fights where I said Floyd was gonna KO the guy."
"Sometimes it was weird for me, like in sparring he would go to war. Like in the Guerrero fight, I thought he was going to KO him. Because in the sparring every day, he was going to war with big guys," he added. 
Watch This Story: Top 5 Best Selling PPV Fights of Floyd Mayweather's Boxing Career
"Then when he came to the fight, he just float around the ring and box. So I always found it weird how in sparring Floyd would stand there and fight and just go at it. And then it would come to the fight, then he would just turn and just box and move," Theophane concluded. 
Ashley Theophane at Floyd Mayweather owned Mayweather promotions
The undefeated boxer, Floyd Mayweather, founded the boxing promotion firm Mayweather promotions in 2007. The promotion signed many notable names in the boxing world, including Gervonta Davis and Carlos Zambrano.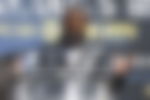 The British former champion Ashley Theophane was also a part of the Mayweather promotion. He signed with the promotion in August 2013. The Brit had an amazing career under the guidance of Mayweather.
ADVERTISEMENT
Article continues below this ad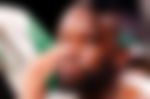 He suffered only three losses while he was signed with Mayweather promotions. Later, the British boxer parted ways with the promotion in May 2018.
ADVERTISEMENT
Article continues below this ad
During his five-year run with Mayweather promotions, Theophane competed on three Floyd Mayweather undercards at the MGM Grand in Las Vegas. He is amongst the few British fighters to headline an event in Las Vegas.
What are your thoughts on Theophane's comments about Floyd Mayweather? Let us know in the comments below.