Coach Malik Scott Reveals Deontay Wilder Asked Him to "Come on Literally the Night of the Fight"
Published 09/14/2021, 2:59 PM EDT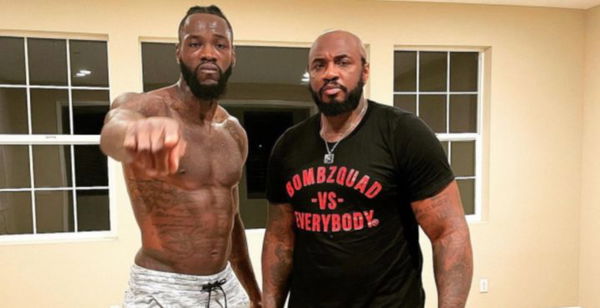 ---
---
In a recent PBC promotional video about the Wilder-Fury trilogy, Deontay Wilder spoke about the changes he has made since his loss in 2020. He highlighted that he made adjustments to his training camp and that he is now happy with his current team.
ADVERTISEMENT
Article continues below this ad
"Although I'm very successful still with a piece missing from the puzzle and at this point, I think I got the right team," said Deontay Wilder.
Coach Malik Scott said that after losing to Tyson Fury in 2020, Deontay Wilder immediately laid off his old trainer and asked him to come on board in his place.
ADVERTISEMENT
Article continues below this ad
Scott pointed out that Wilder was not depressed after that fight. He said that if he was actually depressed, he would not be making plans for the rematch right away.
"He asked me to come on literally the night of the fight. He wasn't this where the bull crap depression and all.
"No man that's depressed is going to be making plans to go and do what he's about to go do next month.
"He didn't wait a month or two to make these plans. I'm talking about that night," said Coach Malik Scott.
Deontay Wilder is shooting for gold
The first fight was an absolute delight for boxing purists and fans. Up until the first Fury-Wilder bout, the Alabama native's go-to approach revolved around capitalizing on his exceptional knockout power.
That approach proved effective in the initial half of the fight; however, Tyson Fury's excellent defense and movement later defused Wilder's game plan.
However, there was a clear contrast in the game plans of both fighters in the second bout. While Tyson Fury was more active on his feet and showed exceptional defense, not much had changed for his opponent.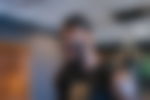 Instead, there seemed to be a regression in Wilder's defense and general movement as he was an easier target for Fury.
ADVERTISEMENT
Article continues below this ad
The new training videos show that Deontay Wilder is clearly showing more activity than just aiming for a finish. In the video, he can be seen slipping to the left and landing effective hooks to the body.
Fans did not see Wilder work the body enough or at all in the first two fights. However, if he can deliver these shots well enough, Tyson Fury could be in a whole lot of trouble.
ADVERTISEMENT
Article continues below this ad