Common Sparring Partner Settles Debate on Who Hits Harder: David Benavidez or Caleb Plant?
Published 03/17/2023, 10:18 AM EDT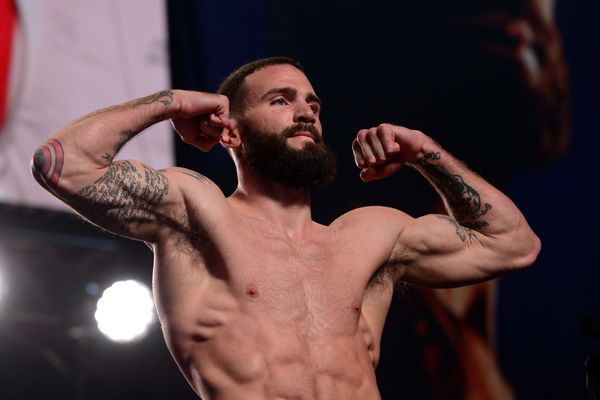 The upcoming Super Middleweight fight between David Benavidez and Caleb Plant is all the hype in the boxing world right now. Both boxers are the top contenders in their division and will be looking forward to fighting for glory on March 25. The million-dollar question echoed in this fight is who is the harder hitter between the two. With all the anticipation for this matchup, the question is only fair. Both boxers have their eyes set on Canelo Alvarez's undisputed titles, and whoever prevails in the fight will be the potential challenger for his titles.
Recently, a common sparring partner of both Plant and Benavidez has revealed the hardest puncher between the two. And the name might come as a surprise to some.
Who punches harder? Benavidez or Plant?
ADVERTISEMENT
Article continues below this ad
Lonnie B, a professional boxer in the same weight division, is a common sparring partner of the two. In a recent interview with FightHype, Lonnie weighed in on the question of who punches harder among both the Super Middleweight prospects.
While talking about Plant, Lonnie B said, "Caleb got some power. He is not a pillow puncher like everybody is trying to show. He got some decent power."  Lonnie B further recalled his sparring sessions with both the boxers and shared his experience. He said that when he fought Benavidez, the Mexican weighed 230 lbs. but his strength was not as he expected it to be. However, when he sparred with 'Sweethands', Plant's power left him in shock.
Lionell Thompson, who goes by the name Lonnie B is a professional boxer hailing from Buffalo, New York. He last fought in 2019 and has stayed retired since then. It is safe to say that Thompson has chosen his side for the bout between Benavidez and Plant. Recently, Caleb Plant gave the fans an insight into his grueling training routine for the fight.
Benavidez Vs. Plant: What are the odds?
Both the boxers have been waiting to get in the ring against each other. The matchup between the two has been in the making for a long time. But, Benavidez witnessed setbacks as he had to relinquish his title after failing a doping test. But, this will be his shot at redemption.
ADVERTISEMENT
Article continues below this ad
Even though Thompson revealed Plant as the one who punches harder, strength is just one determinant of a good fighter. The night of March 25 will be sensational for the boxing world.
ADVERTISEMENT
Article continues below this ad
Who are you picking to win this fight? Let us know in the comments below.
Watch This Story: Five Insane Facts About Mike Tyson
Edited By: Shibu Immanuel