'Conor's Not Afraid of You' – Mike Tyson Drops Truth Bomb on Jake Paul
Published 01/25/2021, 3:36 AM EST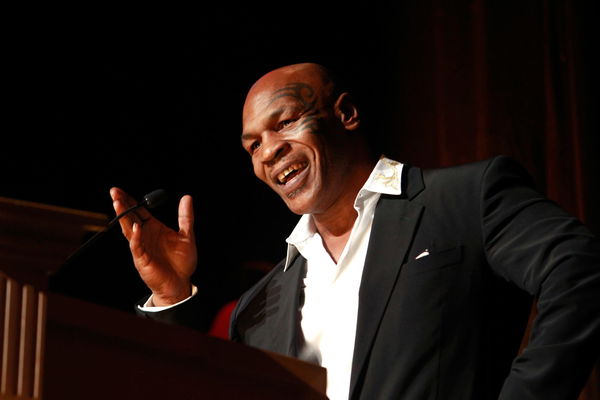 ---
---
Mike Tyson has given Jake Paul a reality check that all boxing fans would have wanted to give him. The legendary boxer told him the truth about fighting Conor McGregor. However, it doesn't seem to have deterred his desire to fight 'The Notorious'.
ADVERTISEMENT
Article continues below this ad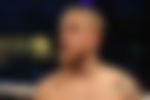 Jake Paul has now switched his focus to boxing and, ever since his victory over Nate Robinson, the 'Problem Child' has been calling out MMA stars to a fight in the boxing ring. As you can expect, the top of his list featured Conor McGregor.
ADVERTISEMENT
Article continues below this ad
The two spoke about it on an episode of 'HotBoxin with Mike Tyson', a snippet of which they shared on his Twitter. In the video, Paul explained the situation and questioned McGregor's decision of fighting Dustin Poirier.
"I called out Conor McGregor while the whole entire world was watching. He's fighting a guy, Dustin Poirier, who's 5'9", 155 lbs, who he TKOed already, in one round. He's fighting him again. Why?" said Paul.
Mike Tyson was blunt in his response and said, "You know Conor's not afraid of you, right." 
Thus, with this statement, he gave 'Problem Child' a reality check, since Paul has claimed the Irishman is too afraid of losing to him.
READ: VIDEO: Relive Tyson Fury's Incredible Weight Loss Journey

Jake Paul tells Mike Tyson the offer is still open for Conor McGregor

Tyson's reality check did not seem to change Paul's mind. He then said he doesn't care if he's afraid of him and he doesn't need to be. However, he confirmed that they had made an offer to him. "There's a $50 million offer, proof of funds, in a bank account waiting for him," said Jake.
McGregor's loss at the hands of Dustin Poirier only added to this, and Paul couldn't resist the opportunity to troll the former UFC champion. He has now reduced the offer to $10,000.
ADVERTISEMENT
Article continues below this ad
Just like with Paul's previous call-outs and offers, McGregor is yet to comment on this. However, it is safe to assume that he will not make any statement on Jake Paul's offer. These comments show just how serious Jake Paul is with fighting him.
What do you make of this situation? Do you see Conor McGregor fighting Jake Paul?
ADVERTISEMENT
Article continues below this ad
READ:  Floyd Mayweather Workout: How Does the Legend Stay in Shape Throughout the Year?