Daniel Dubois' New Trainer Says There's 'No Point' Fighting in April
Published 02/16/2021, 8:00 AM EST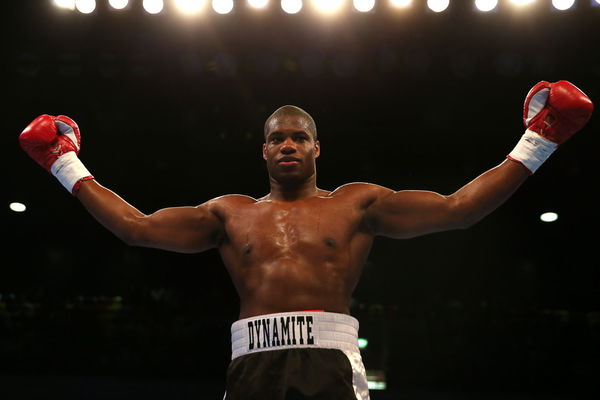 The return of 'Dynamite' Daniel Dubois would grab a lot of attention, especially after his maiden professional defeat against Joe Joyce in November. Being billed as the 'Next Mike Tyson', Dubois's loss came as a surprise to the entire boxing community.
Meanwhile, it also snubbed him from an opportunity to fight for the WBO Interim title. But his new trainer, Mark Tibbs, would still like to take some more time before putting his prodigy inside the ring again.
Following the defeat, Dubois parted ways with his former trainer, Martin Bowers. He was also rumored to come back in April. However, Tibbs doesn't see it as a good idea. He connected with Boxing Scene and shed opinion on Dynamite's nearing future in the sport.
ADVERTISEMENT
Article continues below this ad
"There's no point in him fighting in April. Especially after the injury he suffered and sustained. It's my responsibility to bond with him, see where he is psychologically before I can move forward with him so I plan to get him on my trip to America] and hopefully, I'll be able to work with him in my spare time," said Tibbs.
Mark Tibbs and Daniel Dubois- A new heavyweight journey
Tibbs is currently gearing up the WBO 168 lbs champion, Billy Joe Saunders, for an upcoming showdown against Canelo Alvarez in May. So, he couldn't meet up Dubois in person and hasn't begun training with him. However, Tibbs is in constant touch with the Brit. He also has an updated plan for the scheduled training sessions with Dubois.
Speaking about it, he added, "I haven't seen Daniel in about a year but I've had a couple of meetings with his dad and his sister, I've spoken to his dad on the phone a couple of times and he's been to the gym this week and met my father and an assistant coach who's going to do something with him while I'm here in Fuerteventura."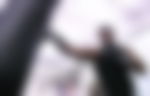 Boasting 14 KOs in 15 wins and just one loss, 23-year-old Daniel Dubois is a legitimate threat to the heavyweight division. But his recent defeat has put a dent on his stellar ride towards the title glory. That said, he can regain the journey by bagging a couple of more wins before demanding the title shot.
ADVERTISEMENT
Article continues below this ad
The heavyweight unit has several elites at this point. And Dubois wouldn't have to struggle in finding a relevant contender. Meanwhile, the world champions and mandataries would settle the disputes by fighting each other.
ADVERTISEMENT
Article continues below this ad
Do you think Dynamite can be the heavyweight title-holder in the future?