Dave Portnoy Cites Biting and Other Antics as Favorite Mike Tyson Moments: "Sh*t Like That at Press Conferences Sell Pay-Per-Views"
Published 07/03/2022, 12:00 PM EDT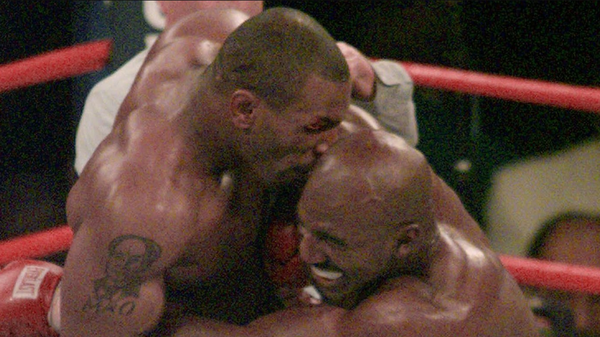 Former world heavyweight champion Mike Tyson is one of the most iconic boxers of all time. As such, 'The Baddest Man on the Planet' has inspired generations of boxers and sports enthusiasts. In a recent interview, the founder of Barstool Sports Dave Portnoy shared his best memory about Tyson.
Portnoy was a guest at a recent episode of 'Hotboxin with Mike Tyson' hosted by Tyson and Sebastian Joseph Day. In conversation, Day asked him, "Obviously, growing up, you know Mike's a big icon. What's your favorite memory of Mike?"
ADVERTISEMENT
Article continues below this ad
In response, Portnoy said, "I mean, I remember the good and the bad, to be honest."
Portnoy mentioned that he remembers Tyson's entire career. He also added that he was a big fan of Mike Tyson Punch Out, which was a Nintendo game involving Tyson.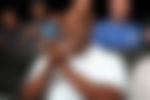 But Portnoy also mentioned he was unsure if Tyson's press conference antics were real. He said, "I mean how much was entertainment to sell pay-per-views, how much was the real deal, whether it was genius? I remember the interviews, but when you're doing things like biting, you know Riddick Bowe's leg. And sh*t like that at press conferences sell pay-per-views."
However, it is worth noting that Tyson had actually bitten Lennox Lewis during a press conference and not Bowe. Tyson, on the other hand, clarified by saying that he was actually being himself.
Mike Tyson once bit Lennox Lewis
Mike Tyson sure is infamous for biting inside the ring. However, there was an instance where the champ got into trouble for biting at a press conference.
ADVERTISEMENT
Article continues below this ad
Barely five years after the infamous Holyfield incident, Tyson was involved in a biting incident involving Lennox Lewis. The duo brawled during the pre-fight interview in 2002. Even though security stepped in, Tyson took Lewis to the ground and started biting his leg.
It is reported that Lewis still has a visible scar on his upper left thigh.
WATCH THIS STORY – Five Infamous Altercations of Mike Tyson outside the Ring
ADVERTISEMENT
Article continues below this ad
What do you think of Tyson's antics? Let us know in the comments below.
Edited By: Ajinkya Aswale