David Benavidez Not Interested in Fighting Canelo Alvarez Now: 'I Want to Earn the Canelo Fight'
Published 03/09/2021, 4:00 PM EST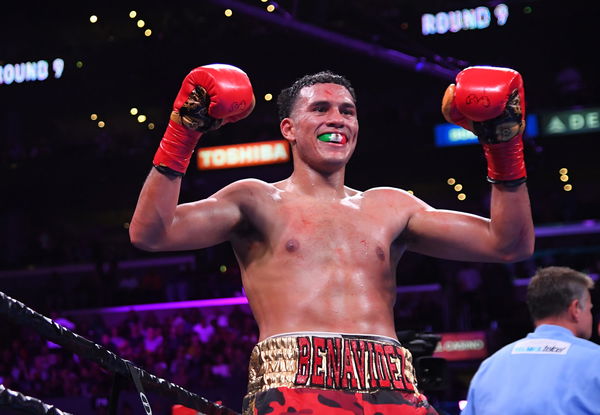 ---
---
Super-middleweight challenger David Benavidez has made a slightly shocking admission about Canelo Alvarez. The undefeated former champion revealed he would rather earn the Canelo fight than face him right away.
ADVERTISEMENT
Article continues below this ad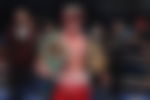 Alvarez is on his way to becoming the undisputed champion in the super-middleweight division. He will take on Billy Joe Saunders in May to go one step further in that direction. As a result, he never considered Benavidez.
ADVERTISEMENT
Article continues below this ad
Initially, the American criticized Alvarez multiple times. He accused the Mexican of ducking him and avoiding a fight. However, he has now changed his stance. He spoke on 'The Last Stand' podcast and said, "For me, myself, I want to earn the Canelo fight. And I feel like, the way I earn the Canelo fight is going through all these people, and I mean, I'm sure I can make it happen."
This showed his admittance that he may have to fight the other contenders before fighting Alvarez. Despite this, the former champion remained confident that he would get the job done. "I'm a hundred percent positive I could beat all these guys. So, the only thing I need is an opportunity right now," said Benavidez.
READ: Caleb Plant's Late Daughter: A Heartbreaking Story

How can David Benavidez get his opportunity?
The former champion is clearly okay with waiting for his shot at the current champion. Benavidez has previously stated he will be the man to beat Alvarez. However, he is in no rush and is focussing on his opponents. So how could he earn that fight?
The easiest way for Benavidez to ensure that he will get the Alvarez fight is if he can get a belt to his name. Alvarez said he will become the undisputed champion, and thus, a belt guarantees fans a Benavidez-Alvarez fight.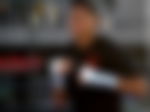 The America also called out IBF champion Caleb Plant.Given that Plant fought in January, he will be due for a fight in the middle of the year, before the potential fight against the Mexican at the end of the year.
ADVERTISEMENT
Article continues below this ad
Therefore, if Benavidez can make the Plant fight happen and beat him, he will fight Alvarez at the end of the year, and that might be for the undisputed super-middleweight championship of the world.
What do you make of these comments from David Benavidez? Do you think he can earn a shot at Alvarez?
ADVERTISEMENT
Article continues below this ad