Days After Going Viral for Pele Comments, Rare Picture of Mike Tyson With Another Soccer Legend Breaks the Internet
Published 12/28/2022, 3:30 PM EST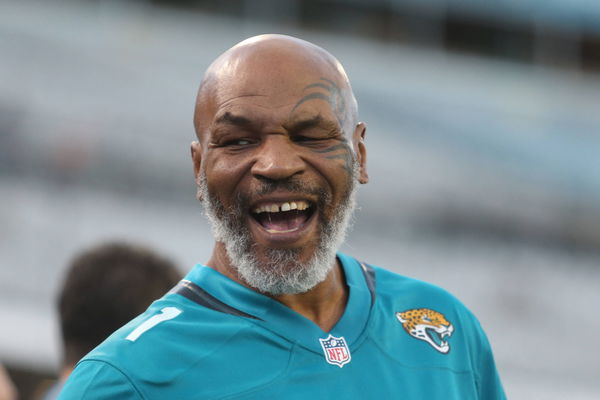 Boxing legend Mike Tyson recently praised Brazilian soccer icon Pele on his podcast Hotboxin with Mike Tyson. However, it seems that he also has some affiliation with another Brazilian superstar after a resurfaced picture of the two together broke the internet.
In this photo, the former heavyweight can be seen standing alongside former Ballon D' Or winner Ronaldinho. The two are seen smiling in one frame sporting two black tank tops. Moreover, this photo was clicked on the set of Kickboxer Retaliation, a movie in which the two featured together.
ADVERTISEMENT
Article continues below this ad
This was not all, as the fans were also quick to react to this iconic photo resurfacing on the internet.
Fans react to Mike Tyson standing alongside Ronaldinho
One fan stated that it was his dream to click a photo alongside these two legends. "That's my dream." he wrote.
Another fan praised the two icons for their contribution to their respective sports. "Legends." he wrote.
A fan also touted Tyson and Ronaldinho as his heroes. " My heroes," he wrote.
However, One fan was not happy that Tyson would rather spend time with another celebrity and not him because he was apparently not worthy of hanging out with 'Iron Mike'. "I give up Mike! Apparently, I am not worthy to meet you because you are always too much entertained by celebrities!" he wrote.
Lastly, one fan also praised the two former champions. "2 greats/legends" he wrote.
The fans were more than happy to see two of their childhood heroes standing together in one frame. However, this doesn't mean Iron Mike doesn't think highly of Pele who he recently praised.
Tyson talks highly of Pele along with Snoop Dogg
ADVERTISEMENT
Article continues below this ad
On his podcast HotBoxin, Tyson along with rapper Snoop Dogg were discussing soccer when Tyson claimed that Pele was a notch above the rest. "That's distinguished, that's a bad*ss." said Tyson. The rapper then went on to state that Pele belonged in the same breath as other greats like Muhammad Ali. ": There's Ali, Pele. He up there will Ali, man. That's Pele, man, knock it of" he said.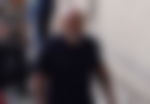 The two certainly think very highly of the soccer legend who is currently in bad shape. Pele has been experiencing health problems and was even admitted to the hospital. However, he has millions of people praying for his recovery including 'Iron Mike' as well.
ADVERTISEMENT
Article continues below this ad
What did you think about the two legends standing together in one photo? Let us know in the comments.
WATCH THIS STORY: Mike Tyson Gifts 24-Karat Gold Bathtub to Wife, Floyd Mayweather's Exotic Animal, & Other Ridiculous Christmas Presents From Boxing World Over the Years