Demetrius Andrade Calls Out WWE Star Baron Corbin, Denies Liam Williams Bout Agreement
Published 02/13/2021, 6:30 AM EST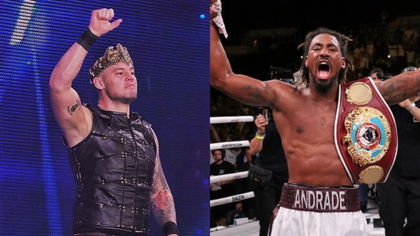 ---
---
WBO middleweight champion, Demetrius Andrade, wants to fight WWE star, Baron Carbon, instead of defending his title against the mandatory challenger Liam Williams. It might surprise the boxing fans, but Andrade seems to have decided on his next outing.
ADVERTISEMENT
Article continues below this ad
While both Andrade and Corbin hails from two different sports, 'Boo Boo' still hasn't revealed the type of contest he is interested in. However, he is ready to surpass the boxing elites and the mandatory challengers to seal a matchup against 'The Lone Wolf'. That said, Baron Corbin has been a boxer in the past.
Corbin had a short-lived boxing career from 2007  to 2011, which saw him take part in the Golden Gloves National Tournament in 2008. So, Demetrius Andrade took to social media and called him out for a face-off.
ADVERTISEMENT
Article continues below this ad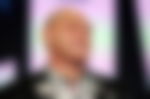 While several fans demanded to see him fight Liam Williams, Andrade openly snubbed the same. Moreover, he referenced WWE purse bids to back up his claims. Although WWE representatives haven't confirmed the contest, Demetrius Andrade has already labeled Baron Corbin as his upcoming adversary.
It still doesn't decrease the number of opponents 'Boo Boo' has on the line. Other than Williams and Corbin, there are several more options and Andrade might have to look at them as long as he holds the strap.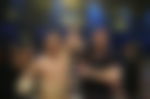 What's in store for Demetrius Andrade boxing?
A few days back, it was rumored that Andrade can also collide with IBF and IBO titleholder Gennady Golovkin. So, it's safe to state that Andrade will have to remain active in boxing.
Being a world champion, he cannot stack up the roster. He will either have to fight or vacate his spot. However, as Andrade considers a fight against Corbin to be beneficial, he might not hesitate to vacate his WBO title.
ADVERTISEMENT
Article continues below this ad
Boxers calling out WWE stars is nothing new. In recent times, Tyson Fury went to the WWE to battle Braun Strowman at Crown Jewel in 2019. Meanwhile, Anthony Joshua has also hinted at participating in WWE after retiring from boxing.
So, it's not strange to envision Andrade against Corbin, especially when the WBO champion is eager for the challenge.
Do you think Demetrius Andrade vs Baron Corbin will ever happen?
ADVERTISEMENT
Article continues below this ad