"Demons F***ing Entered My F***ing Soul": Oscar De La Hoya Opens up About Childhood Struggles
Published 09/06/2021, 2:34 PM EDT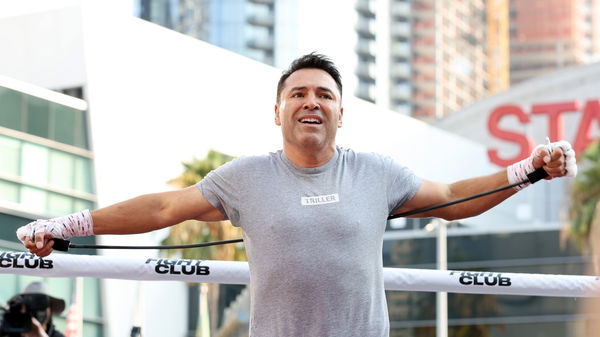 ---
---
Boxing icon Oscar De La Hoya recently appeared on Jeremy Piven's 'How U Livin' podcast. They spoke at length about his extensive career in the squared circle, his growth in the sport, and also his childhood experiences.
ADVERTISEMENT
Article continues below this ad
Towards the end of the podcast,  Hoya opened up about his childhood struggles, drugs, and alcohol abuse.
ADVERTISEMENT
Article continues below this ad
Growing up, people around him exposed him to alcohol consumption at a very young age. He also revealed that he was "fondled" and "molested" at the age of seven by people he knew.
"I was the kid who was designated to grab the beer for the men, you know, go grab a beer for your tio, you know, Chuey, go to the kitchen and grab a Budweiser or whatever.
"So I would take it and then after a while, after like ten times, like one of my uncles says, well why don't you just open it yourself and have a little sip? Just a little sip.
"No problem, well, 30 f**ing sips after I'm like f***ing loaded. At seven years old, I don't know what passed out. Whatever, you know, ended up getting, you know, fondled or whatever molested or whatever.
"It's a crazy story. Yeah, at seven years old, that's when I guess those demons f***ing entered my f***ing soul, you know?" said Oscar De La Hoya.
Oscar De La Hoya wants to fight before the year ends
Days before his official comeback to the squared circle against former UFC champion Vitor Belfort, Oscar De La Hoya announced that he had tested positive for COVID-19. The bout scheduled for September 11 was then naturally called off. However, Vitor Belfort will now fight boxing legend Evander Holyfield in place of Hoya on the same date.
The 48-year-old is evidently disappointed with the situation. Soon after the official announcement, De La Hoya shared a video on Instagram in which he expressed shock and pointed out that he had been taking care of himself all along.
"I mean, what are the chances of me getting Covid? I've been taking care of myself, and this really, really kicked my a**," said Oscar De La Hoya.
Despite the COVID-19 setback, De La Hoya is confident that he will return to the ring before the end of this year. There is no reported insight on who he could fight now that Vitor Belfort is all set to fight Holyfield on September 11.
Days before testing positive, Hoya had revealed that he had dropped all interest in pursuing a fight with Canelo Alvarez.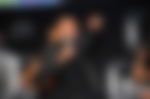 Instead, he has now expressed an inclination towards running it back with boxing's 'Pretty Boy', Floyd 'Money' Mayweather, and even Felix Trinidad.
While Floyd Mayweather has not yet reacted or responded to his proposition, Felix Trinidad recently made his position very clear-
" I'm not coming back to boxing," said Felix Trinidad.
ADVERTISEMENT
Article continues below this ad
Who should 'The Golden Boy' fight next?
ADVERTISEMENT
Article continues below this ad