Deontay Wilder Is "Taking It Back to the Basics" for Tyson Fury Trilogy, Reveals Sparring Partner
Published 09/13/2021, 5:47 PM EDT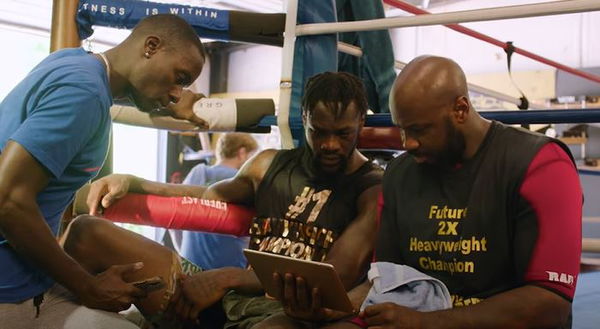 Deontay Wilder's sparring partner and heavyweight contender Stephen Shaw recently made some revelations about Wilder in a recent interview. He called the sparring session "pay-per-view worthy". Shaw added that he was going to train again with the Alabama native soon. Stephen Shaw claimed that Deontay Wilder looked "pretty decent" in training. He observed that he has put in a lot of work along with his coach Malik Scott.
Shaw highlighted that Wilder had taken things back to the roots and the basics for the third leg of his rivalry with Tyson Fury.
ADVERTISEMENT
Article continues below this ad
"He's looking decent, he's looking pretty decent, you know what I mean? Him and Malik Scott have been working on different things, you know, he's kind of taking it back to the basics, you know it's not just trying to rely on one big shot.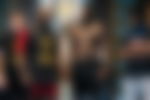 "You know, he's trying to put fundamentals together, and that's what you need, you know, especially at that elite level, you can only get so far, you know, knocking guys out, just with one punch.
"To his credit, he's done it 40 something times, you know, that's great, but after a while, it's time to start putting it all together, especially at the elite caliber level that he's at," said Stephen Shaw.
Deontay Wilder knows something we don't
In the first two Fury-Wilder fights, 'The Bronze Bomber' showed a very straightforward approach. It was evident from the fight highlights that Deontay Wilder was rooting for that one heavy overhand right to drop his opponent. However, what he did not take into account was the Englishman's fluid movement, ability to create angles and defend himself.
However, ever since his only career loss against Fury in early 2020, the Alabama native has been training nonstop for the trilogy fight. With his new coach, Malik Scott, he has worked on new areas. His training videos suggest he knows more about 'The Gypsy King' than fans and analysts.
ADVERTISEMENT
Article continues below this ad
It is clear from recent training and pad-work clips that he is doubling down on body shots, head movement, and footwork. With such new and extreme adjustments to his game plan, he could pose a big threat to Tyson Fury. It seems he is not simply planning to step into the ring with the aim to knock out his opponent.
It will all come down to whether he can translate his learnings to his actual performance on October 9. If he can pull it off, Deontay Wilder could stand a good chance at defeating his long-time rival.
ADVERTISEMENT
Article continues below this ad
Despite changes in Wilder's approach, Tyson Fury knows what he is up against. He has worked his way up the ranks over the years.  Fury will definitely give it his all to retain his position in the sport.