WATCH: Deontay Wilder Says Exactly What Muhammad Ali Said Before Defeating George Foreman
Published 10/07/2021, 6:03 PM EDT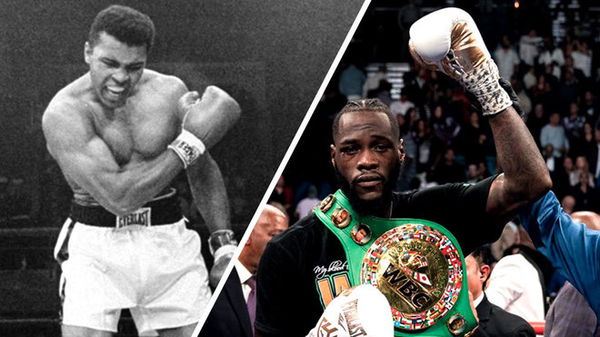 ---
---
Tyson Fury and Deontay Wilder are now just hours away from heading into battle one final time. Leading up to this third fight, Deontay Wilder has been quiet and has largely kept to himself over the past year. However, Tyson Fury finally forced him into speaking out yesterday at their last press conference.
ADVERTISEMENT
Article continues below this ad
After an intense 5 minute heated verbal exchange between the two, they parted ways even without one last face-off. As Deontay Wilder and his team were walking out of the arena, 'The Bronze Bomber' highlighted that he saw guilt in Tyson Fury's eyes.
ADVERTISEMENT
Article continues below this ad
The Alabama native still believes that 'The Gypsy King' cheated in their last fight. He said that he felt an air of guilt around Fury. Wilder added that the only way the Englishman can beat him is by way of cheating.
What struck out was that Wilder somehow said the exact same thing that boxing legend Muhammad Ali had said before defeating George Foreman in 1974 – "Imma show you how great I am."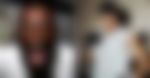 "Guilt, it's guilt. The eyes don't lie."
"You gotta cheat me just to beat me, that's how great I am."
"I'll show you how great I am," said Deontay Wilder.
Could this be an indicator of what it is to come on October 9?
The other side of Deontay Wilder that most are unaware of
In a recent PBC promotional video, Deontay Wilder opened up about his struggles after his loss in 2020. The 35-year-old Alabama native never labeled what he went through after his defeat as 'depression'. However, he pointed out that he was able to 'rediscover' himself by going through that process.
"It's been nothing but pain. With that being said, if what I've been going through is a state of depression, then I advise everybody to get a piece of that pie."
ADVERTISEMENT
Article continues below this ad
"To go through what I went through, the sky's the limit for me," said Wilder.
Deontay Wilder also highlighted that it did not "depress" him, and that did not take any of his courage away from him. Instead, he believes it motivated him to go further. He added that his "warrior" mentality enabled him to not give up when most would have backed down.
ADVERTISEMENT
Article continues below this ad
Do you think Deontay Wilder can turn things around on October 9?