BREAKING : Details Behind Canelo Alvarez's New Potential Contract With DAZN Revealed
Published 09/25/2020, 7:00 AM EDT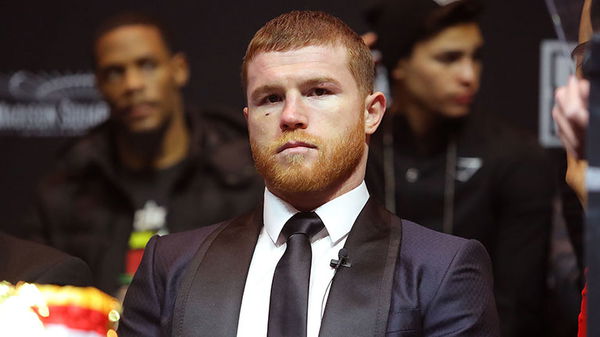 ---
---
The news of middleweight boxing champion Saul 'Canelo' Alvarez suing his longtime promoter Oscar De La Hoya, Golden Boy Promotions, and streaming service DAZN had taken the boxing world by storm. After suing, there seemed to be no assurance on when Alvarez would be back in the ring. Hence, fans even considered the possibility of him sitting out the entire 2020 due to this. However, DAZN has offered Alvarez a newly restructured deal that could bring him back to the game soon.
ADVERTISEMENT
Article continues below this ad
Canelo Alvarez (53-1-2, 36 KOs) had last fought in November 2019 in the light-heavyweight division. The bout was for the WBO title against the then champion Sergey Kovalev, which Alvarez won by eleventh round knockout. This was just the third fight into his contract before everything went topsy-turvy. As a result, the four-division world champion moved away from the ring to fight a court battle.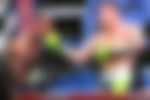 ADVERTISEMENT
Article continues below this ad
In what was the biggest deal in American sports history, Alvarez was offered an 11-fight deal for a whopping $365 million. The contract stated that they would pay Alvarez $18 million for his first fight. Furthermore, the boxer would earn $35 million in each of his next 10 fights. Apparently, both Alvarez and DAZN had different deals with Golden Boy Promotions. This was the main cause of dispute.
What clause led to the dispute and how is Canelo Alvarez's new deal with DAZN different?
According to reports, DAZN had signed the deal with the Golden Boy Promotions and stated that Alvarez will fight one premium-level opponent every year at the company's discretion. This also included a trilogy with Alvarez's arch-rival Gennady Golovkin.
'Canelo' signed the contract stating that the opponents chosen will be of the fighter and promoter's choosing. As Alvarez was not interested in another 'GGG' bout, the streaming service to withhold the rest of the amount. Following this, the boxer filed a $280 million breach of contract lawsuit.
ADVERTISEMENT
Article continues below this ad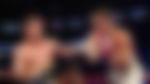 In a recent meeting over Zoom video call, DAZN has offered Alvarez a deal of $20 million and up for every fight pertaining to the pay-per-view subscribers, the bout generates. The new deal also states that both DAZN and Alvarez will have a share in selecting the latter's opponents from a wide pool of possible match-ups.
The new deal, unlike the previous one, will depend on Alvarez's ability to bring in box office revenue. DAZN, instead of going for a fixed long-term deal, has cashed in on Alvarez's ability as a star. This will ensure a maximum profit for the company. Furthermore, it will provide motivation for Alvarez to select top-tier opponents to engage in exciting match-ups.
ADVERTISEMENT
Article continues below this ad
Provided Alvarez and his representatives are considering the offer, there might a settlement in the books soon.