Devin Haney's Diet: Oatmeal, Fruits, and 'NO PIZZA' on Fight Weeks
Published 05/28/2021, 4:00 PM EDT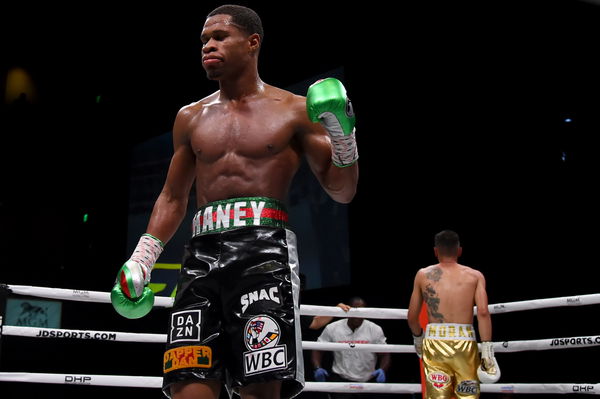 ---
---
Devin Haney, the undefeated world champion, has had a boxing career revolving around several parameters. Akin to any other professional, the WBC titlist has to undergo a strict regime, training sessions, sparring, and a diet that would help him retain his shape.
ADVERTISEMENT
Article continues below this ad
Although the 22-year-old is a foodie, his boxing journey often restricts his eating habits. Nevertheless, Haney doesn't appear to mind that. Holding a record of 25-0 and a world title, 'The Dream' is one of the finest punchers.
ADVERTISEMENT
Article continues below this ad
Hence, he seems to shift his habits pretty quickly before each fight week. Although there's not much revealed about his entire diet structure, fans have received some glimpses that can help us picture his diet chart. Here's a look at Devin Haney's eating regime during the active camps.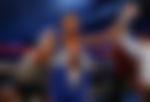 Devin Haney- 'The Dream' and his Diet
The American boxer relies a lot on healthy vegetables and greeneries. So, he puts out junk and fried dishes from his menu and mostly consumes green vegetables. There have been times when a bowl full of greens has been his main course meal.
Not to forget, Haney also excludes pizza. However, it seems a post-fight pizza is like a tradition to him. In a meeting with Barbershop conversations, Haney and his father have revealed their love for pizza.
Meanwhile, Showtime boxing broke out a few secrets of Devin Haney's diet in 2019. Per record, the WBC lightweight champion prefers to eat a healthy but light breakfast. Hence, he seems a huge fan of oatmeals and fresh fruits. The undefeated boxer also posted a tweet in the past citing his love for oatmeal.
Oatmeal beats no meal…. don't let that go over ya head

— Devin Haney (@Realdevinhaney) November 16, 2019
Haney has partnered with SNAC nutrition and apparently receives umpteen nutrition products and meal charts from the company. Hence, diet plays a pivotal role in his everyday life.
Prior to Haney's fight against Zaur Abdullaev in 2019, Matchroom Promotions also showed us a glimpse of Haney's breakfast. No wonder it was full of fruits like a banana. But the young champion also added boiled eggs to the list.
Meanwhile, Haney also added gallons of water to his diet. Hence, a pro boxer needs to remain hydrated, and 'The Dream' righty reflected its importance. Apart from that, Haney boasts a shredded physique.
ADVERTISEMENT
Article continues below this ad
Starting from his boxing drills, fitness sessions, and strict diet, there's a lot of effort that the lightweight champion puts in. No wonder why he continues to dominate his respective weight class with sheer activeness and prowess.
Do you think Devin Haney is one of the finest boxers on the active roster?
ADVERTISEMENT
Article continues below this ad