Devin Haney Fight Results: Joseph Diaz Jr. Loses Decision
Published 12/05/2021, 12:40 AM EST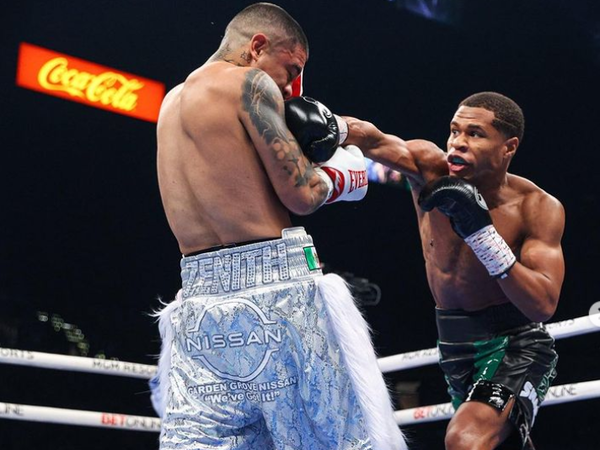 WBC lightweight champion Devin Haney retained his world title by vanquishing 'JoJo' Joseph Diaz in a 12-round slugfest via unanimous decision. Despite falling prey to Diaz's unprecedented skills at times, Haney appeared the better fighter. He didn't rush for a kill and embraced his technical game plan throughout the night.
ADVERTISEMENT
Article continues below this ad
Now, 27-0 as a professional, Haney can look towards a potential unification fight in the future. Well, his recent win paved the road for all of it. Here's a broader look at the scrap.
Close Fight and Stacked Action
ADVERTISEMENT
Article continues below this ad
Devin Haney and Joseph Diaz Jr. didn't seem interested in a slug-fest right from the start. They took their time and looked tactical before charging each other with their best. Champion Haney used his 7" reach advantage and dictated the pace, with some sharp jabs. Besides, he wasn't letting Diaz enter his range in the first round. It was quite worrying for team 'JoJo'. Although Diaz stood and traded, 'The Dream' established solid control in round one.
Haney didn't let go of the jab and maintained a safe gap with Diaz. With 45 seconds remaining in round two, Diaz understood what he needed to do. The interim titlist closed the gap and changed his approach. 'JoJo' landed brutal shots, but they didn't fetch him exceptional results. Diaz tried to sample a similar game plan in round three, but Haney was prepared for it.
 

View this post on Instagram

 
'The Dream' looked extremely sharp with his tactics and moved all over the ring. It clearly made things difficult for Diaz, who was already running short on reach. Well, Diaz's idea of brawling couldn't work on Haney as the 23-year-old scored another comfortable round in his favor.
As we turned to round four, Joseph Diaz finally overpowered Devin Haney. 'JoJo' planted brutal right hands and shook Haney to an extent. 'The Dream' responded with action and unveiled a close round that set up the rest of the fight.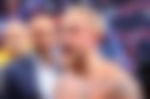 Devin Haney vs Joseph Diaz clearly lived up to the hype
Despite Diaz's progress, Haney didn't seem fazed. The undefeated world champion cracked his rival's defense in round five and applied some good combinations. Halfway down the battle, both men looked sharp and seemed ready for a full-length war.
However, 'The Dream looked at a better position in the ring as we went into round seven. 'JoJo', who appeared a bit tired, offered a lot of action in round seven, but Haney had a fitting response. A similar scene prevailed in round eight, where both men had their moments of success. Meanwhile, round nine was sheerly entertaining.
ADVERTISEMENT
Article continues below this ad
With prominent shots landed, Haney and Diaz touched the final stage of their gas tank. Despite that, both men traded blows in round ten and entered the championship rounds in style. It was a close fight till then, and 'JoJo' in no way looked less than 'The Dream'.
ADVERTISEMENT
Article continues below this ad
Joseph Diaz landed bombs on Devin Haney in the final round and Haney wobbled a bit. Despite that, Haney rebounded quickly and didn't fade. Hence, he went 27-0.
Watch This Story: Top 5 Best Selling PPV Fights of Floyd Mayweather's Boxing Career