Devin Haney Responds to Floyd Mayweather's Comments: "I Didn't Ask for a Franchise Belt"
Published 10/24/2020, 11:52 AM EDT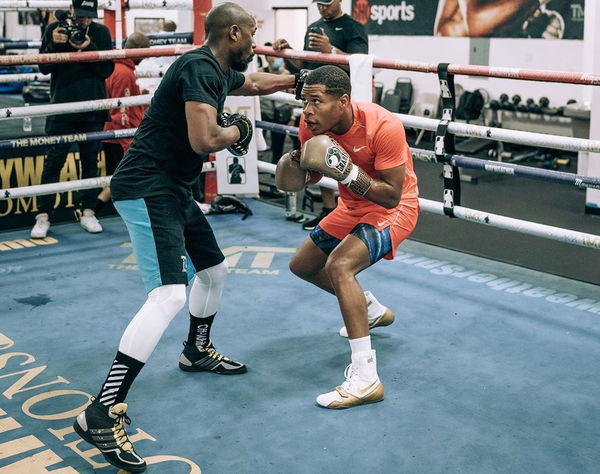 ---
---
WBC lightweight champion Devin Haney has had his say on the comments made by Floyd Mayweather.
ADVERTISEMENT
Article continues below this ad
Speaking to FightHype.com, Devin Haney made his views very clear and didn't mince his words.
In the video, Haney said, "I mean, I don't think that he told a lie. It is too many belts. And that's the problem. In the lightweight division, that's the problem. They're making new belts when people have mandatories and stuff like that.
ADVERTISEMENT
Article continues below this ad
"They make a whole new belt for guys to duck and get out of fights. And I definitely agree with him." Thus, suggesting that the increase in the number of belts leads to fighters ducking fights.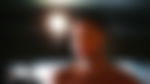 "When Floyd said that, I wouldn't say people thought but, people were coming at me.
"I agree. If it was 3-4 belts and it was exact belts and none of these minor belts, I would have no problem with it."  This comes after many people point fingers at Haney after Mayweather's comments, as Haney himself had a 'Franchise Belt.'
Devin Haney on his own belt
Haney said, "I was a mandatory. I didn't ask for a franchise belt. I never asked for another belt. I wanted to fight [as] the mandatory. I worked my way and entered the tournament to fight for the world title.
ADVERTISEMENT
Article continues below this ad
"I worked my way up to be somebody's mandatory. They asked for the belt. So if anything, they should be going at Top Rank and Loma and all these people for franchise titles and petitioning for franchise titles, that's not my fault."
Haney proved that he was more than willing to fight his way to the main title. And also suggested that it is Top Rank and Vasyl Lomachenko who are asking for these belts.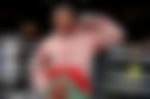 ADVERTISEMENT
Article continues below this ad
This is an issue that has come up ever since Teofimo Lopez beat Vasyl Lomachenko. Since then, there has been some confusion in the division regarding the true champion.
Devin Haney, however, has shown that he has no problem with a more streamlined structure. Thus, proving that he isn't fazed by any of these issues and wants the big prize.