Devin Haney Mocks Canelo Alvarez for His On-Going Dispute With DAZN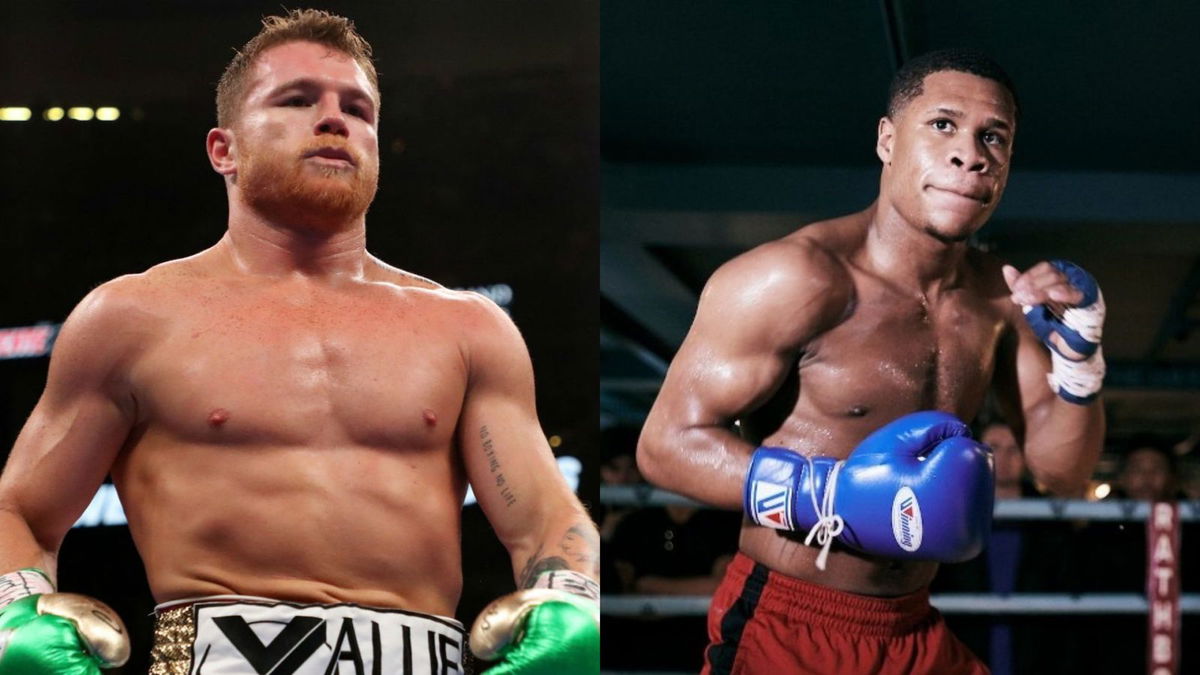 WBC lightweight champion Devin Haney has taken a brutal dig at Canelo Alvarez following the Mexican's recent tussle with Golden Boy Promotions and DAZN.
While Canelo has accused the broadcasters of failing to set up a lucrative fight for him, Haney has got no complaints about them. Instead, the WBC champion has turned to social media to praise the broadcasters.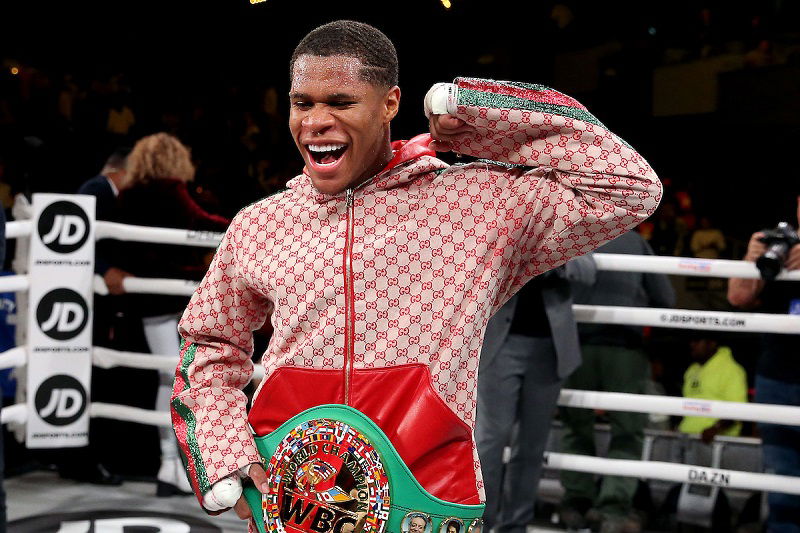 Well, Haney did not mock Canelo directly. However, praising DAZN at such a sensitive time is a clear mockery towards the Mexican celebrity.
Devin Haney has no complaints about the US broadcaster – DAZN
Haney posted a picture of himself, showcasing a chunk of dollars in his hand. Being a TMT prodigy, it is no surprise to the fans. Haney, alongside his mentor Floyd Mayweather, loves to flex his riches. However, the caption he put has grabbed a lot of attention.
"DAZN TOOK CARE OF THE CHAMP… I CANT COMPLAIN!" wrote the lightweight champion.
It can also be thought of as a battle between TMT and Golden Boy promotions, as they have shared the rivalry for a long time. Oscar De La Hoya and Mayweather have always been compared for their in-ring specialties and also their abilities as businessmen.
That said, their prodigies have also shared a similar rivalry between them for years. Golden Boy's Ryan Garcia and TMT's Gervonta Davis, Devin Haney has always spat venom at each other.
This time, Haney took the lead by mocking Golden Boy's biggest superstar, Canelo Alvarez.
Canelo Alvarez and Golden Boy Promotions are going through a tough time
Alvarez has been a top-rated superstar of the Golden Boy Promotions. However, he hasn't received a legitimate opponent for a long time. Thus, he took the matter to court seeking damages worth $280 million from Golden Boy Promotions and DAZN.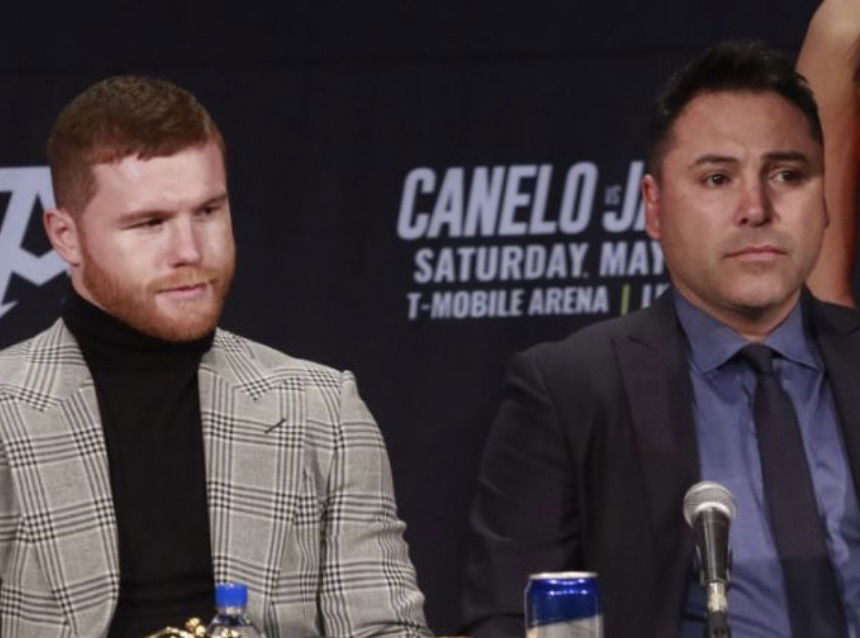 However, De La Hoya has desired to come to terms and settle up things with Alvarez. Thus, it might bring back the Mexican in action soon. But for the timing, Canelo Alvarez still does not have an official opponent.