Did 50 Cent Really Buy Mike Tyson's House?
Published 04/26/2021, 4:00 PM EDT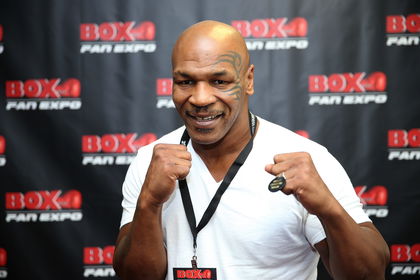 ---
---
Former heavyweight champion Mike Tyson is known for being friends with several rappers. He was closely connected with the legendary rapper late Tupac Shakur and used to party around with the star back in the late 90s. However, this extravagant lifestyle led him to bankruptcy in 2003, making him sell most of his valuable assets.
ADVERTISEMENT
Article continues below this ad
Among these assets was a 52-room mansion which was bought by rapper 50 Cent for a whooping  £3.3million. Tyson apparently loved the mansion and had no plans of selling it. However, after recording the final win of his career in 2003, 'Iron' Mike had to take the step.
Meanwhile, 50 Cent seemed to have bagged a proper deal as the mansion had every luxury available. According to the reports of The Daily Star, the mansion has 21 bedrooms, 25 washrooms, an indoor pool, a hot tub, and a private nightclub.
ADVERTISEMENT
Article continues below this ad
Adding to that, Mike Tyson's former mansion also has umpteen game rooms, a green screen room, a recording studio, marble decors. The exterior also has a lion statue on its entrance, a perfect replica for the former ex-heavyweight champion 'Iron' Mike Tyson. Hence, it reflects the amount of money Tyson had put on it.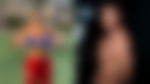 While the mansion could have allured anyone in this world, rapper 50 Cent sold it later at a reportedly much lesser price. The current owner of the mansion is not known, but the person has claimed a supreme luxurious venue that has sheltered two global celebrities.
Are Mike Tyson and 50 Cent friends?
54-year-old Mike Tyson and 45-year-old 50 Cent have a lot in common. While Tyson has been close to several rappers in his life, 50 Cent has been close with umpteen pugilists. Although there isn't any official report to confirm their friendship, the two have been spotted together several times.
ADVERTISEMENT
Article continues below this ad
In an interaction with Diverse Mentality, the rapper had revealed he was terrified when Tyson once got mad. The two had even partied together several times. So, it's safe to state that Mike Tyson and 50 Cent are friends.
A few months back, Floyd Mayweather had called out 50 Cent f0r an exhibition fight this year. If it actually meets fruition, 50 Cent might need Mike Tyson's aid in getting into the boxing zone.
ADVERTISEMENT
Article continues below this ad