Did Floyd Mayweather Appear in Any Movies?
Published 02/25/2021, 11:30 AM EST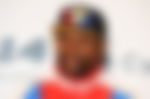 ---
---
Floyd 'Money' Mayweather is the most captivating pugilist of this decade. Over the course of his extensive run, Mayweather became a household name in the sport, thus inspiring a generation of upcoming boxers. He fought several top-tier boxers inside the ring and gave them a fair beating to sustain his undefeated track record.
ADVERTISEMENT
Article continues below this ad
The world witnessed what Mayweather can do inside the ring, but do we know that 'Pretty Boy' can hold his own as an actor too? 'Money May' even appeared in a few documentaries/films and has showcased his acting abilities.
Mayweather has played himself in most of his films. His first documentary, More than Famous, came out in 2003.
ADVERTISEMENT
Article continues below this ad
This documentary revolves around Mayweather's opponent, Carlos Hernandez, whom he fought in 2001. It involves snippets of Mayweather and his tussle inside the ring. But the prime story is based on the Salvadorian-American Hernandez, who represents a whole country with him in this fight.
Four years later, Mayweather shot for yet another documentary named, The World Awaits: De La Hoya vs Mayweather. This documentary included interviews, training videos, and archives to showcase the anticipation for this magnetic fight. However, it scored only 6.6/10 on the IMDB ratings.
His next notable work came in 2014 when he played himself in a film, Think Like a Man Too. 'Pretty Boy' played a cameo in this romantic comedy, wherein at one point, an actor in the film was star-struck upon seeing Floyd Mayweather.
'Money' Mayweather's last film came in 2017 when he played the character of 'Punch' in When Love Kills: The Falicia Blakely Story. As 'Punch', Mayweather plays a serious character of a club owner.
Moreover, the 44-year-old is working on another project named All-Star Weekend. This film is being directed by Academy Award Winner, Jamie Foxx, and is expected to roll out this year. Once again, Mayweather plays himself in this film.
Floyd Mayweather – the most talked about fighter in the world
Mayweather climbed cosmic ladders of success throughout his active career. Ever since he turned professional, there has been no turning back for him. He is the most successful stars the sport has ever witnessed, and he remains relevant even today.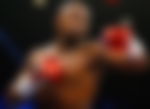 At 44, many boxers retire and live a primal life. But, 'Money' Mayweather roots for challenges even today. Even at his current age, 'Pretty Boy' works out like a 20-year-old and keeps his love for boxing alive.
ADVERTISEMENT
Article continues below this ad
With his notable work in the film industry and in boxing, Mayweather looks to inspire the upcoming generation of boxers. He continues teaching and sharing his expertise with budding boxers in his gym.
Being at such a tremendous level, Mayweather understands his roles and responsibilities, and in documentaries, he even manages to inspire cinephiles.
ADVERTISEMENT
Article continues below this ad
Out of all the above-mentioned films/documentaries, which one do you like the most?