Did Mike Tyson and Muhammad Ali Ever Fight?
Published 09/27/2021, 12:47 PM EDT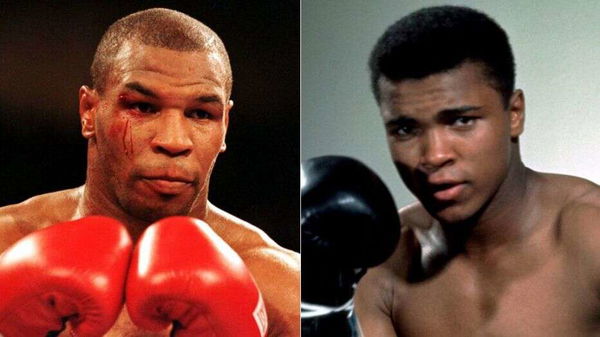 ---
---
Mike Tyson and Muhammad Ali are two of the greatest heavyweights of all time. In their prime, both were unstoppable. However, they have never fought against each other. Muhammad Ali's last non-exhibition fight was in 1981. Tyson, on the other hand, made his professional debut in 1985.
ADVERTISEMENT
Article continues below this ad
When Ali was way past his prime, Tyson then emerged as one of the scariest prospects in the heavyweight division. In terms of popularity and fame, Muhammad Ali eclipses almost any other Boxer, even today. Only the likes of Floyd 'Money' Mayweather have come close to Ali's level of popularity and fame.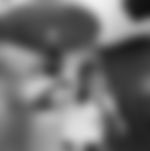 Fans called Ali the people's champ for a reason. He would captivate the minds and hearts of people every time he fought. People believed in what he stood for and respected him for using his fame to preach equality and take stands on social and political issues.
ADVERTISEMENT
Article continues below this ad
Mike Tyson, on the other hand, gained popularity for his explosive style and knockout power. More than admiration, people feared 'Iron' Mike Tyson after seeing what he did to his opponents inside the ring.
He went on to become one of the most feared and controversial heavyweights of all time. Tyson's entire career was marred with controversy and even brought him a lot of hate from the fans.
Watch this story: Biggest Cash Grabs of Tyson Fury In and Out of the Boxing Ring
Were Mike Tyson and Muhammad Ali good friends?
'Iron' Mike and Muhammad Ali formed a strong friendship outside the ring. Tyson appeared in many interviews speaking about the lifelong friendship he had with Muhammad Ali. He also spoke about how Ali shaped his boxing career and guided him when he started out.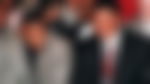 Mike remained close to Ali until the very end and was also one of the pallbearers during Ali's funeral. This friendship started when a 14-year-old Mike Tyson promised Ali that he would beat Larry Holmes.
Mike Tyson vows to avenge Muhammad Ali
A 14-year-old Mike Tyson watched his idol, Muhammad Ali, get beaten up by Larry Holmes in his last professional fight. The loss angered young Tyson so much that he vowed to avenge Ali's loss to Holmes.
"I was offended by how bad he beat up Ali. When we drove home to Catskill [about an hour from Albany], nobody in the car said a word. We were all so upset. The next morning, Cus was on the phone with Muhammad Ali after taking this shellacking from Holmes."
"He said to Ali, I have this young black kid who is going to be heavyweight champion someday and I want you to talk to him." Tyson said.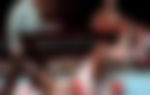 As Tyson rose through the ranks of the heavyweight division, obliterating every opponent he faced, he finally got the opportunity to face Larry Holmes. Seven years after he made his promise to Ali, he looked to fulfill it. Cus D'Amato's vision came to life, and Tyson became the heavyweight champion of the world.
ADVERTISEMENT
Article continues below this ad
Larry Holmes came out of retirement at age 38 to fight Tyson for a big payday. Tyson made good on his promise as he knocked Holmes out three times to secure his 33rd professional win.
Tyson and Ali are inarguably two of the greatest boxers to ever grace the ring. And although we never got to watch the two heavyweights fight, we can be glad that we lived to watch them fight.
Who do you think would have won the fight between Tyson and Ali?
ADVERTISEMENT
Article continues below this ad